Down Copse Woodland
Type:
Parkland/Woodland Garden
Greenway Estate
,
BRIXHAM
,
Devon
,
TQ5 0ES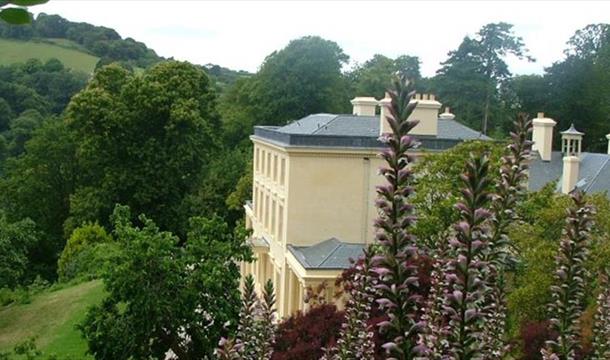 Book Tickets
Reviews
Events
About
Enquiry
Map & Directions
Opening Dates and Times
Down Copse Woodland
(1 Jan 2022 - 31 Dec 2022)
About
Down Copse is a mixed plantation which encloses the Greenway Park to the east. The permissive bridleway along the edge of the copse is followed by the Greenway Walk, a route encouraged by the National Trust to avoid traffic along Greenway Road to the house.
This is a large woodland on the entrance to the Greenway Estate. Turn left and walk 50 meters until you see green way markers directing you to Greenway House. Turn right and follow these until you reach Greenway car park. Et voila! You have arrived at Agatha Christie's Greenway House.
TripAdvisor
BOOK NOW
Down Copse Woodland
What's Nearby
Battlefield Live an exciting infra red combat game using sensor recognition and up to the…

1.83 miles away
In between Paignton and Brixham is Broadsands on the English Riviera, South Devon's…

2.23 miles away

Elberry Cove is a romantic impressive shingle beach with beautiful cystal blue clear…

2.3 miles away

The woods are mostly set around a valley so there are some steep hills as well as rocky,…

2.33 miles away

Wizz Kidz is certain that the massive 5,000 sq feet venue full of light and carefully…

2.86 miles away

Clennon Lakes is a nature reserve consisting of manmade lakes created by the council in…

2.94 miles away

Not only does Battery Gardens boast one of the most panoramic views in the bay, it is…

3.1 miles away

Churston Cove is one of the many excellent beaches to be found on the English Riviera,…

3.11 miles away

Fishcombe Cove is ideal if you want to escape the crowds. Situated along the coast from…

3.11 miles away

With dozens of different animals across 80 acres of beautiful, spacious grounds – you are…

3.12 miles away

A beautiful old style 18 hole crazy golf course set in a picturesque small leisure park…

3.13 miles away
Previous
Next