The Grove, Churston and Marridge Woods
Type:
Parkland/Woodland Garden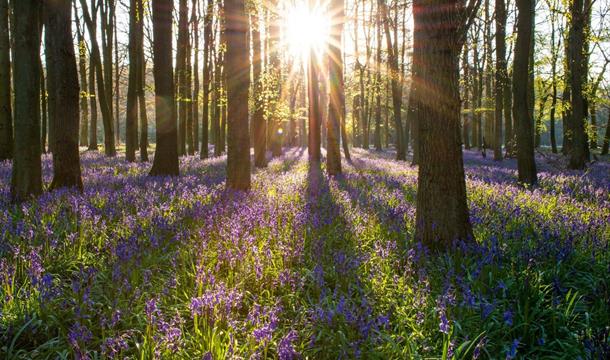 Book Tickets
Reviews
Events
About
Enquiry
Map & Directions
Opening Dates and Times
The Grove, Churston and Marridge Woods
(1 Jan 2022 - 31 Dec 2022)
About
The woods are mostly set around a valley so there are some steep hills as well as rocky, muddy footpaths which become slippery when wet and may not be suitable for those who are less mobile.
With over 100 acres to explore, a network of footpaths and some secluded beaches, you'll find something to enjoy at The Grove and adjoining Churston and Marridge Woods. There are multiple entrances, including one at the end of a lane near Churston Court and one above Fishcombe Cove in Brixham, or follow the coast path from Elberry Cove.
The woods are awash with wildlife, from unusual species of butterflies, to protected horseshoe bats to a plethora of local birds. And why not continue down to Churston Cove for a chance to spot the local seal colony.
The ancient woods at Churston is home to a collection of disused lime kilns where limestone from the quarries was burnt with coal in the kilns to produce quicklime. This was used in the production of whitewash and mortar for buildings and by farmers as a means of improving soil for agriculture.
Unfortunately, in 2017 it was discovered that many of the trees were infected and were ordered to be cut down. Soon after the felling, Torbay Coast and Countryside, alongside an army of local volunteers planted almost 5,000 new trees. Now, you can see the young trees beginning to grow again, and the grounds are full of shrubs and native wildflowers. In Spring the woodland floor comes alive with a sea of bluebells. Follow the main path down towards Churston Cove - a peaceful, secluded shingle beach – perfect for a quick dip after your walk.
TripAdvisor
The Grove, Churston and Marridge Woods
What's Nearby
Elberry Cove is a romantic impressive shingle beach with beautiful cystal blue clear…

0.1 miles away

In between Paignton and Brixham is Broadsands on the English Riviera, South Devon's…

0.51 miles away
Previous
Next