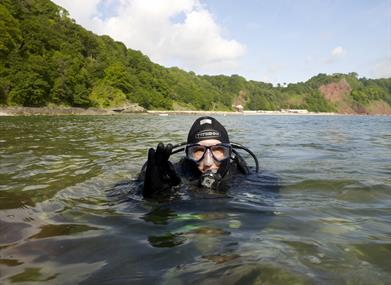 Opening Times
2017 - opening
(1 Jan 2017 - 31 Dec 2017)
* Monday - Friday 10.00am - 17.30pm
Saturday 10.00am - 17.30 pm
Sunday 10.00am - 16.00pm
Address/Location
139 Babbacombe Road
Torquay
Devon
TQ1 3SR
Contact
There are some excellent dives to explore in and around the English Riviera. Whether you are an absolute beginner or a more experienced diver, Divers Down can provide experienced knowledge of dives in and around the area and offer accompanied and unaccompanied dives locally, nationally and at overseas locations.
Their active and well supported diving club organises regular social events and diving sessions. This is an ideal way to meet new dive buddies and have fun, and discovering what is hidden beneath South Devon's shores.
Tuition is offered in all Professional Association of Diving Instructors (PADI) qualifications from entry level to Master Scuba Diver and through further training in preparation for the highest professional recreational diving qualifications. (Divers Down carries comprehensive insurance for all its activities.)
The well stocked retail shop will ensure both beginners and experienced divers have all they need, with diving equipment supplied by most major manufacturers. Also, a comprehensive maintenance service, including cylinder testing is available.
Air, including oxygen clean air, and nitrox to 300 bar is available at the retail shop.
Free advice from travellers on
English Riviera hotels
for a great holiday on the
English Riviera