Thatcher Point
Ilsham Marine Drive
,
TORQUAY
,
Devon
,
TQ1 2HU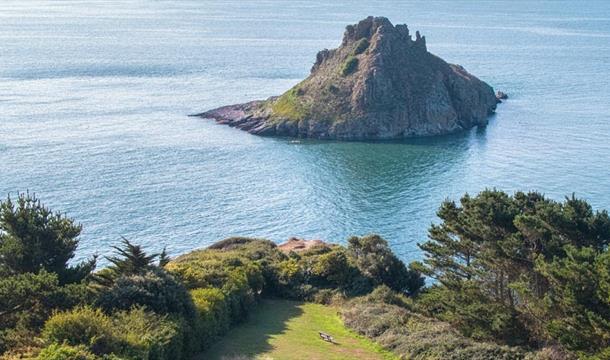 Book Tickets
Reviews
Events
About
Enquiry
Map & Directions
Opening Dates and Times
Thatcher Point
(1 Jan 2022 - 31 Dec 2022)
Book Tickets
About
Thatcher Point is a phenomenal green space with a stunning view of the Thatcher Rock and out to sea. People visit Thatcher Point to take in the sea views and view Thatcher Rock itself, to go fishing off the coast, or to simply walk along the South West Coast Path nearby. There are also an array of flora and birdlife at the site.
Thatcher Rock is a key sites for studies of Quaternary stratigraphy and sea-level change and forms part of the English Riviera Geopark.
The ice caps themselves didn't reach as far south to reach Torquay but the effects of the Ice Age certainly did. The melting and growth of ice caps caused the sea levels to rise and fall.
Raised beaches are thought to be formed during one of the warm interglacial periods when sea levels were high.
Thatcher Point, just along from Hope's Nose, has hundreds of layers of limestone that can be clearly seen which were formed over millions of years.
This area of coast is also particularly exciting when it comes to finding fossils, together with extinct corals. The best place to see these is on the foreshore at Hope's Nose when the tide is low.
Perhaps the most exciting discovery along these cliffs came in Victorian times, when gold was found. Collectors used heavy duty cutting equipment to remove samples of the gold veins which were worth large sums of money to mineral dealers. However, the gold in this area was very fragile and crammed into narrow fissures, so mining it was never a viable proposition. Which is why some of the gold remains in place.
TripAdvisor
Facilities
Establishment Features
Facilities
Establishment Features
View Less
Thatcher Point
What's Nearby
A mile from Torquay harbour and in a stunning location at the bottom of a row of imposing…

0.76 miles away
Previous
Next