Primley Woods and Park
Type:
Parkland/Woodland Garden
Totnes Road
,
PAIGNTON
,
Devon
,
TQ4 7EU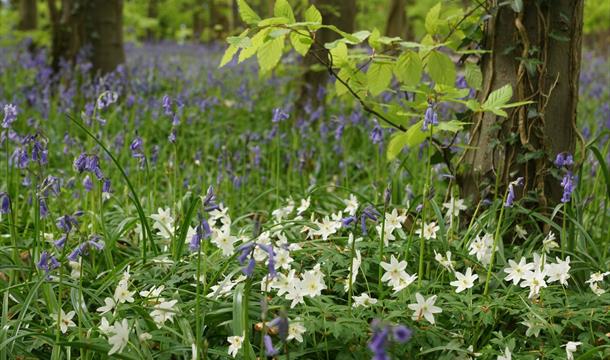 Book Tickets
Reviews
Events
About
Enquiry
Map & Directions
Opening Dates and Times
Primley Woods and Park
(1 Jan 2022 - 31 Dec 2022)
About
The park is edged all around by trees sheltering it away from the town and, once inside, you can walk around the meadow and woodland and feel removed from the hustle and bustle of urban life. The meadow gives the park its name as it comes from the term 'prime lea' or 'best meadow' and, not so long ago, horses were grazed here. One of the best times of year to visit the woods is in the spring when the bluebells and wild garlic carpet the ground, lit by the dappled sunlight.
The walk through Primley Woods consists of a moderate slope, but is a walled meadow and woodlands, suitable for dog walking.
Just a short walk from Paignton town centre, this park is edged with trees all around, sheltering it from the town and once inside, you can walk through the meadow and woodlands feeling completely secluded. There is a wall protecting it from the main road, but you can enter the park via an entrance on Totnes Road.
This area was once the back garden of Paignton Zoo founder Herbert Whitley but is now a public open space managed by the Zoo to encourage wildlife conservation at home.
The woodlands are carefully managed by zoo rangers, for example, you will see plenty of log piles and deadwood which provides homes for fungi, beetles, and other wildlife. Some of the trees in the woodlands are known to be over 200 years old!
Every season brings something new to Primley. In spring, the woodland floor turns blue with a sea of bluebells and the smell of wild garlic is a welcome aroma. In summer, the wildflower meadow is a riot of colour alive with butterflies and bees.
TripAdvisor
contact us
Primley Woods and Park
What's Nearby
With dozens of different animals across 80 acres of beautiful, spacious grounds – you are…

0.35 miles away

Take your seats and let the show begin as the curtain rises at one of Devon's favourite…

0.51 miles away
Previous
Next