The Official Guide to the English Riviera Global Geopark
Visitor Information Centre
,
Torquay
,
Devon
,
TQ2 5JG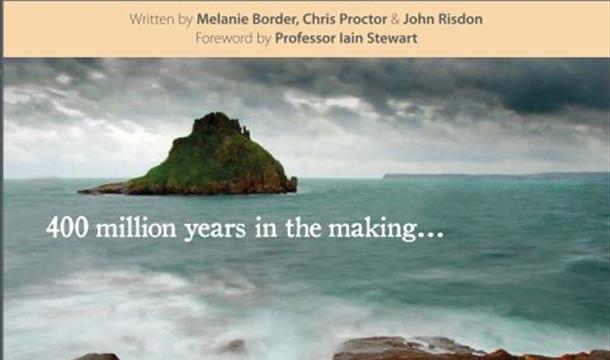 Book Tickets
Reviews
Events
About
Enquiry
Map & Directions
Opening Dates and Times
The Official Guide to the English Riviera Global Geopark
(1 Jan 2022 - 31 Dec 2022)
About
This beautifully-illustrated guide shows how, over the years, the stunning landscape has influenced the wildlife and the incredible human history of the English Riviera. South Devon's beautiful bay became a designated UNESCO Global Geopark in 2007, one of only 8 in the entire UK and 140 in the world. This brilliant book will help you explore this fascinating area and discover its 400 million years of history.
It covers everything you need to know, from the guillemot colonies at Berry Head to the caves at Kents Cavern and the geology of Saltern Cove. It even goes into detail about the Devonian Controversy, and how the Devonian period of pre-history was named right here in Torquay.

Priced at just £4.95, this is your essential guide to the English Riviera Global Geopark. Pick it up from the Torquay Visitor Information Centre or online at Amazon (click on the website link above).
TripAdvisor
The Official Guide to the English Riviera Global Geopark
What's Nearby
Are you bringing a group to the English Riviera to experience all it has to offer? Or are…

0 miles away

The English Riviera has 22 miles of coastline and a UNESCO Global Geopark, all of which…

0 miles away
Previous
Next
Book Tickets