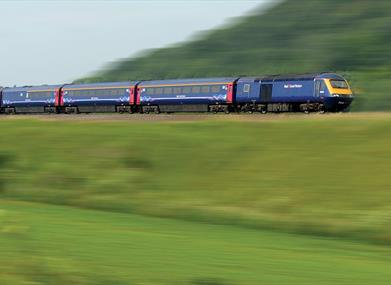 Train travel to the English Riviera takes in one of the most spectacular scenic coastal routes in the country. The track weaves its way along the beautiful South Devon coast just metres away from the sea and sandy beaches!

Mainline trains from all major areas including London, The Midlands, The North and Scotland are available, with services provided by First Great Western and Cross Country.

With up to 13 trains per day on some mainline routes, the train is a quick and easy option when it comes to accessing the wonderful English Riviera.

To get the best value rail tickets, visit one of the many online booking sites or visit your local railway station or agent.

Ticket prices and times can also be accessed by calling National Rail on 08457 48 49 50 or visiting www.nationalrail.co.uk.

Free advice from travellers on
English Riviera hotels
for a great holiday on the
English Riviera