The idyllic South West coastline has been selected as the host location for the 2021 G7 Summit.
In June 2021, world leaders from the UK, USA, Canada, France, Germany, Italy, Japan, the EU, Australia, India, and South Korea will meet in Cornwall to address major global challenges, including tackling coronavirus and climate change, and ensuring that the world unites to make a fairer and greener future.
Devon and Cornwall perfectly reflect the aim of the Summit 'to create a greener future'. The UK's most southernly region is not only full of natural beauty but is also abundant in history and is a powerhouse for green innovation.
At the heart of the South West, and easily accessible both by car and public transport, is the English Riviera. With 22 miles of coastline to enjoy, a UNESCO Global Geopark to explore and plenty of wide-open spaces to discover, the English Riviera is a great place to unwind and connect to the natural environment.
UNESCO Global Geopark
The English Riviera is a designated UNESCO Global Geopark, one of only seven in the UK, and 140 in the world. A geopark is an area of globally recognised, unique geological interest, designated by UNESCO. A place where you can be a part of the Earth's story and understand how it has developed through extraordinary landscapes.
There are plenty of extraordinary Key Sites around the English Riviera UNESCO Global Geopark, including Saltern Cove – the only underwater Site of Specific Scientific Interest in the UK, Berry Head Nature Reserve – formed from 400 million year old limestone which was once a reef under the tropical sea, and Kents Cavern – a Stone Age cave and the only site in the world where evidence of three species of humans have been discovered.
Find out more about why the English Riviera UNESCO Global Geopark is so unique here.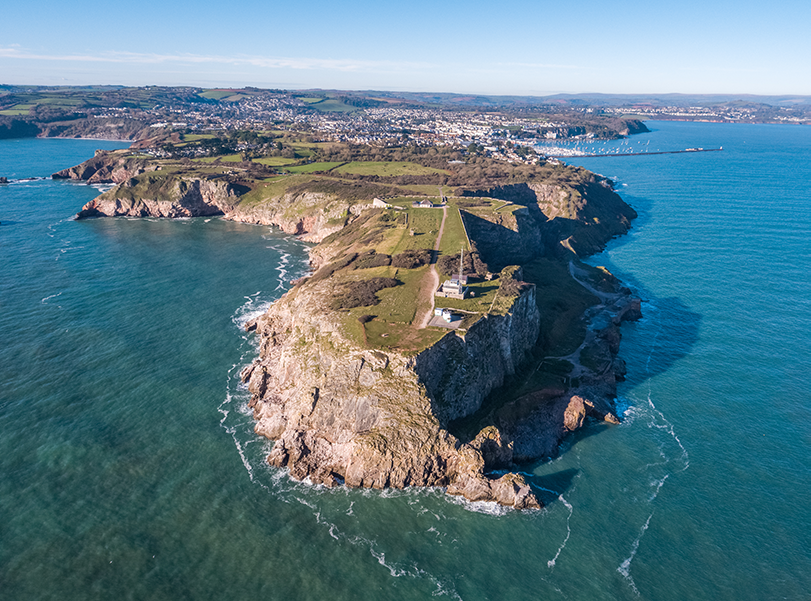 22 Miles of Coastline
With sandy beaches, secluded coves and panoramic headlands, the English Riviera has something for everyone. Walking the South West Coast Path is an excellent way to fully immerse yourself in the joys of the South West's spectacular coastline. Keep an eye out for pods of dolphins and curious seals that play around our rocky shores.
Our calm, shallow waters and warm microclimate mean that the English Riviera is a great place to get out and enjoy the water. Try kayaking or coasteering with Reach Outdoors or Stand Up Paddleboarding with WeSUP, or just enjoy a refreshing swim on one of our secluded coves.
If you prefer to relax on a beautiful sandy beach, you will be spoilt for choice! The English Riviera's beaches have been recognised as amongst the best in the UK, with three awarded the globally recognised Blue Flag Award.
Dartmoor National Park
Just a short journey from the English Riviera, is Dartmoor National Park. Dartmoor is a stunning ancient landscape with deep wooded valleys, fast flowing rivers, rolling hills, towering rock formations (called tors) and rugged landscapes. This special place is steeped in legend and folklore and you'll love the country pubs, hidden hamlets and the rugged, free roaming Dartmoor ponies that make a Devon day out here a delight.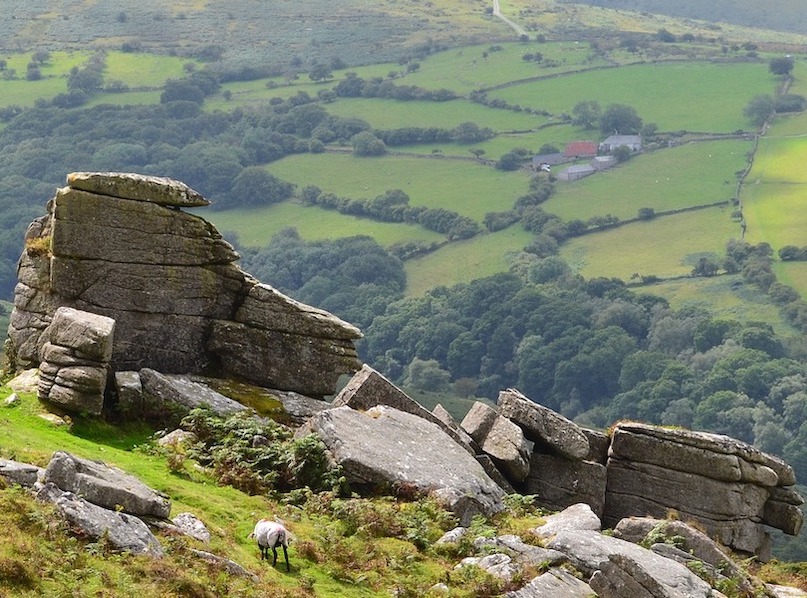 Where to Stay
Recharge your batteries with a relaxing wellness break in one of the Bay's exclusive health spas. The adult-only, multi-award winning Lincombe Hotel and Spa has a brand new £2million luxury spa including a hydro-pool, sauna, steam room, salt room, and ice room with an ice wall and ice fountain! The appropriately named Grand Hotel on Torquay seafront exudes grandeur and is the same hotel where Agatha Christie honeymooned. Revive your body and mind with a session in the Grand Leisure Suite which has an indoor pool, hot tub, and sauna. Unwind in the Cary Arms, an award-winning boutique hotel, situated right on the beach. Relax in their world-class Spa overlooking the serene South West Coast.
The English Riviera is also home to the World's Number 1 B&B. A stay at The 25 Boutique B&B ensures a warm welcome from owners Andy and Julian and lots of little luxuries you won't find elsewhere. On arrival, you can expect a glass of bubbly and some homemade goodies from Andy. Each room is full of features including iPads, TV's in the bathroom, mood lighting and coffee machines to name a few.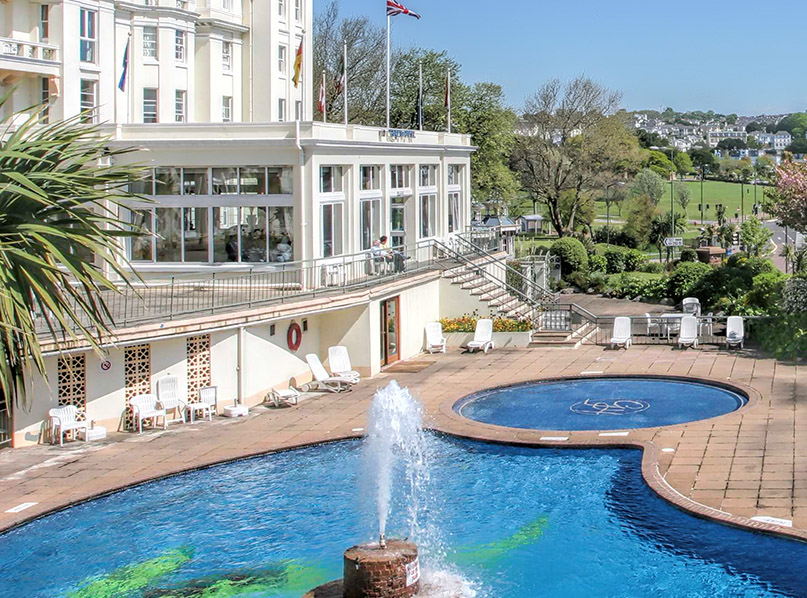 Eat and drink
No visit to the South West is complete without tasting some fresh fish from England's Seafood Coast. Each year over £25million worth of fish is landed at Brixham, and so the English Riviera has been named England's Seafood Coast. The catch is sold on at Brixham Fish Market and can then be found in some of the top restaurants and fishmongers across the UK and Europe thanks to the exceptional quality. Local chefs make sure to use some too.
In Brixham, a visit to Rockfish is more than just a meal out. As you enjoy your fresh seafood, watch as the trawlers bring in the next catch to Brixham Fish Market, right underneath you. This journey from sea to plate is surely one of the shortest in the world! The sustainable restaurant serves fish and seafood of all variety, from traditional fish and chips to fresh Brixham crab.
For a touch of Fine Dining, an evening at Torquay's Michelin Star restaurant, The Elephant is an excellent way to indulge. The menu features local and sustainable ingredients using the abundance of fantastic produce available in the South West.
Getting here
The English Riviera is found on the south coast of Devon, just south of Exeter and east of Plymouth. Our nearest international airport is Exeter International Airport and is just an hour away from us. Shuttle buses run regularly from the airport to Exeter city centre, from where you can take a train, bus or taxi to Paignton or Torquay.
If you're arriving by train, there are excellent links from London Paddington, taking approximately three hours, Birmingham takes three and a half hours and Bristol under 2 hours. If you're arriving by car, you can find detailed directions on our Travel Information page.
Once you're here, it's easy to get around the English Riviera. We have a comprehensive bus network which will take you to many of the destinations and attractions in the area. There are plenty of taxi companies, some located immediately outside the coach and train stations throughout the English Riviera. Torbay Taxis offer a service 365 days per year with 6-, 7- & 8-seater vehicles.
From the end of March until end of October there are regular ferries between Torquay, Paignton and Brixham, the journey time is approximately 30 minutes (all sailings are conditions permitting). Further information can be found via the Dartmouth Rail River Company website or the We Ferry website .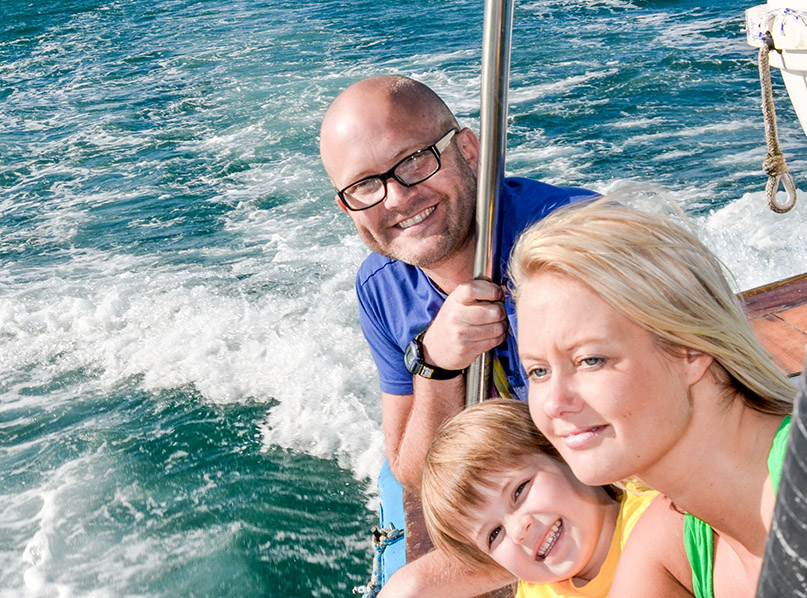 It's easy to see why the UK Government selected the South West to host leaders from around the world. Our turquoise waters, breath-taking landscapes, and world-class accommodation and eateries provide a Naturally Inspiring environment to discuss environmental matters whilst showcasing our natural beauty to the world. Start planning your holiday on the English Riviera. Order your FREE destination guide today.
We warmly welcome any journalists looking to cover the G7 Summit, and can help with organising itineraries and accommodation. Please contact our CEO, Carolyn for more information: carolyn@englishrivierabid.co.uk
Related
0 Comments