Brixham QE2 Celebrations - Back to the 1950's
Brixham Town Square
,
(behind the main town bus stop)
,
BRIXHAM
,
Devon
,
TQ5 8TA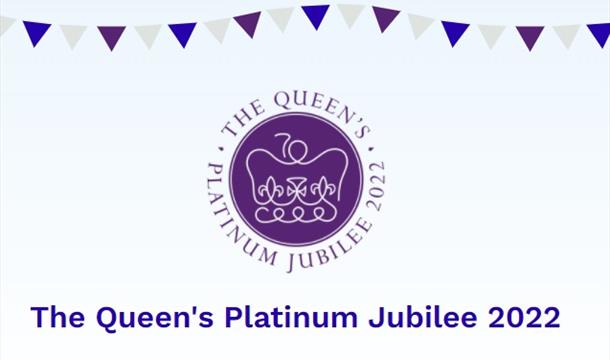 Event Dates
Book Tickets
Accommodation
About
Awards
Reviews
Contact
What's Nearby
Opening Dates and Times
Brixham QE2 Celebrations - Back to the 1950's
(2 June 2022 - 5 June 2022)
Book Tickets
About
Brixham Goes Back to the 1950's Brixham will be turning back the clock to the 1950's for their Queen's Platinum Jubilee celebrations, with more than 40 free events planned in the port. People joining the extended bank holiday party are being invited to don 50's fashion, to enjoy the packed programme of events that will include parades, exhibitions, displays, concerts, music, dancing and commemorative services to entertain residents and visitors alike.
Events will centre around the Brixham Town Square (directly behind the town's main bus station), with activities also taking place in Fore Street, Prince William Square, the Old Fish Quay and at Shoalstone Pool Green.
The Brixham Community Parade will take place on Friday 3 June at 10am, marching from the Man and Boy statue via Fore Street to the Town Square, led by the Exeter Pipe and Drums Band. There will then be a service of thanksgiving and community signing in the square. This will be followed by 1950's music from Riviera Ramblers and a period Fashion Parade organised by The Women's Institute.
On the Saturday (4 June) there will be a Grand Jubilee Opening of Shoalstone Seawater Pool, when you are invited to swim back in time at the 1950s poolside gala. Highlights include a Grease Summer Nights fashion parade, live music from swing bands, classic seaside games and a poolside picnic. Visit www.shoalstonepool.com.
Later there will be a 1950's Dance in the Scale Hall from 7.30pm, featuring AJ's Carnival Band, Missin' Tackle Shanty Crew the South West Lindy Hoppers and various live musical treats.
On the Sunday (5 June) there will be a free Tea Dance in the Scala Hall, followed by a formal thanksgiving service to mark The Queen's reign at All Saints Church from 7pm, with music from the Brixham Orpheus Male Voice Choir and Brixham Town Band. There will also be free concerts in the Methodist Chapel in Fore Street on the Friday and Saturday afternoon (4pm to 5pm), when the Riviera Singers will perform
Over the bank holiday, there will also be lots of other fun to stumble upon, including live pop-up entertainment and static displays, including 1950's vehicles. So grab your best vintage clothes and head on over to Brixham for what promises to be a wonderful few days of nostalgic fun around the port.
For an updated programme of events visit: www.brixhamfuture.co.uks etc. They are grateful to everyone who contributes in any way small or large and anticipate expenditure of circa £8,000 raised from local people.
Why not stay for this event? Click here to search for accommodation availabilty.
TripAdvisor
contact us
Brixham QE2 Celebrations - Back to the 1950's
What's Nearby
Brixham Theatre now presents a number of shows, including community shows and hired in…

0.07 miles away

An English Riviera UNESCO Global Geopark Key Site. Housed in the old Brixham police…

0.12 miles away
Previous
Next