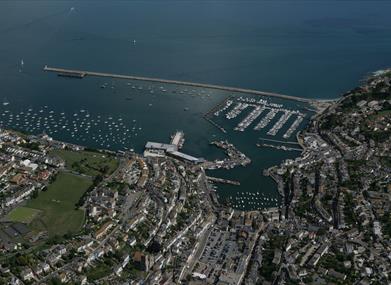 Opening Times
Brixham Breakwater
(1 Jan 2017 - 31 Dec 2017)
Address/Location
Contact
Protecting Brixham Harbour is the massive structure of Brixham Breakwater, stretching for half a mile offshore. It's a pleasant walk along the length, and from the far end you gain a very different perspective of the harbour and town.

Brixham Breakwater is a great spot for fishing - it is possible to fish both the seaward side and into the harbour, meaning you might catch wrasse, conger eels, mackerel, garfish, bass, pollack and mullet. If you chose to fish, do remember that boats have the right of way, and this is the main channel for all vessels to pass in and out of the harbour.

During storms, some spectacular, huge waves smash over the breakwater - this makes for some great photography, but never go onto the breakwater itself in such conditions.
Free advice from travellers on
English Riviera hotels
for a great holiday on the
English Riviera