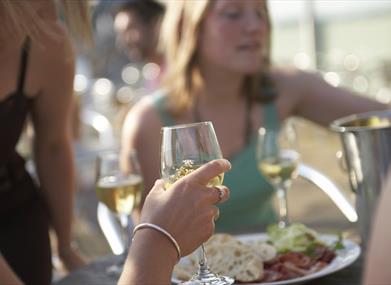 Opening Times
2017 Opening
(1 Jan 2017 - 31 Dec 2017)
Address/Location
83 Fore Street
Brixham
Devon
TQ5 8AH
Contact
The Blue Anchor in Brixham is in a great location right on the harbourside of the idyllic fishing town of Brixham. Formerly two buildings, The Blue Anchor is one of Brixham's best traditional pubs.

Our cosy "Port and Starboard" restaurant is famed for its "Pub Classics" seafood menu, complemented by a daily selection of mouth watering specials, all prepared from locally sourced produce.

The pub has a selection of Local Ales, and is also a location for live music.

What's Nearby
Radiating a warmth of its own, Brixham nestles in the rugged cliffs at the southern end of the...

0.12 miles away

Brixham Theatre now presents over fifty performances a year – community shows and hired in...

0.14 miles away

A boat trip is the perfect way to experience the English Riviera from one of its best vantage...

0.14 miles away

Housed in the old Brixham police station, Brixham Heritage Museum provides an intriguing place to...

0.2 miles away

Brixham Harbour is located on the southern side of Tor Bay and boasts one of the largest fishing...

0.3 miles away

The Brixham Battery Heritage Group was founded in 1999 by the late Ron Coleman, we are a group of...

0.46 miles away

Set at the Northfields Industrial Estate, in Brixham, Devon, we offer a spacious, light and clean...

0.51 miles away

Not only does Battery Gardens boast one of the most panoramic views in the bay, it is also a...

0.53 miles away

Protecting Brixham Harbour is the massive structure of Brixham Breakwater, stretching for half a...

0.55 miles away

Fishcombe Cove is ideal if you want to escape the crowds. Situated along the coast from Brixham,...

0.61 miles away

Close to the mouth of Brixham harbour is Breakwater Beach, one of the cleanest beaches on the...

0.63 miles away

Churston Cove is one of the many excellent beaches to be found on the English Riviera, South...

0.72 miles away
Previous
Next
Free advice from travellers on
English Riviera hotels
for a great holiday on the
English Riviera