The English Riviera is known as an award-winning British holiday destination, but aside from the hustle and bustle of the upmarket town centres, the quaint traditional villages and sparkling turquoise beaches, there are many hidden gems that are found off the beaten track, waiting to be explored. Here are some of our favourite secret spots on the English Riviera.
Walks with sea views
As a designated UNESCO Global Geopark, the English Riviera is home to outstandingly beautiful natural environments, and many are little known secrets, hidden just off the beaten track.
Based on the South West coastline, Tor Bay has plenty of Coastal Walks. We asked our social media followers what their favourite coastal walk is and the most common answer was between Broadsands and Elberry Cove – and its easy to see why! This walk features a large seafront field, a secluded turquoise cove and pastel-coloured beach huts lining a long sandy beach.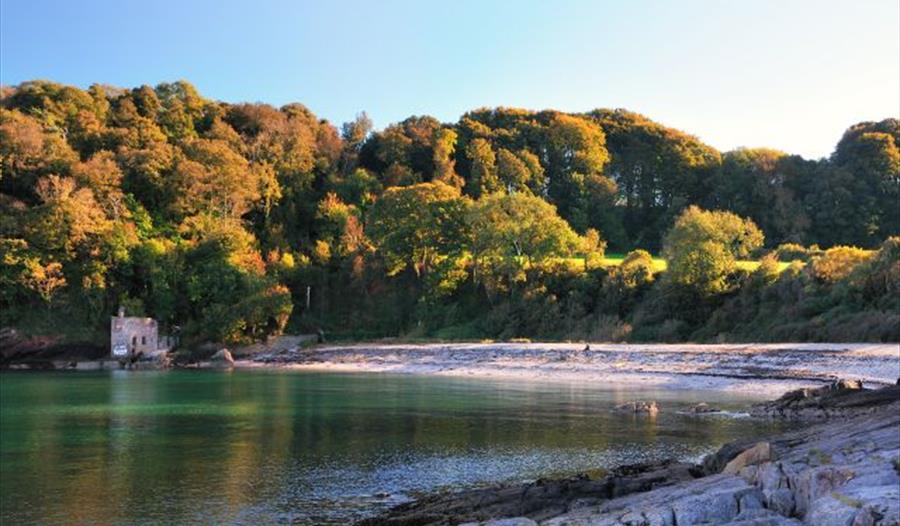 Another favourite sea-view walk for our followers is the sea front green near Oyster Cove and Saltern Cove. Found just off the South West Coast Path in between major tourist beaches Goodrington and Broadsands, this is a quiet haven away from crowds and a favourite for dog-walkers as dogs are allowed on these secluded coves all year round.
Head completely Off the Beaten Track and visit Man Sands, a secluded pebble beach near Kingswear. It is very difficult to access, which makes it a quiet, peaceful beach away from the crowds of larger beaches around the English Riviera.
Secluded coves
Get off the beaten track with these secluded coves hidden around the English Riviera. In Paignton, Fairy Cove to the south of Paignton Harbour offers an idyllic getaway from the larger tourist beaches. Filled with both soft sands and rockpools, it is a great place to bring the whole family. Further along the South West Coast Path, you'll find an area called 'Three Beaches'. Within this area is the magical Oyster Cove, which has spectacular views, rockpools to discover and is a peaceful haven away from the main tourist traps. In Torquay, head to Beacon Cove, formerly known as Ladies Bathing Cove, this was a favourite for Agatha Christie to visit. With high cliffs protecting it from winds, Beacon Cove is enjoys a mild climate even in the winter.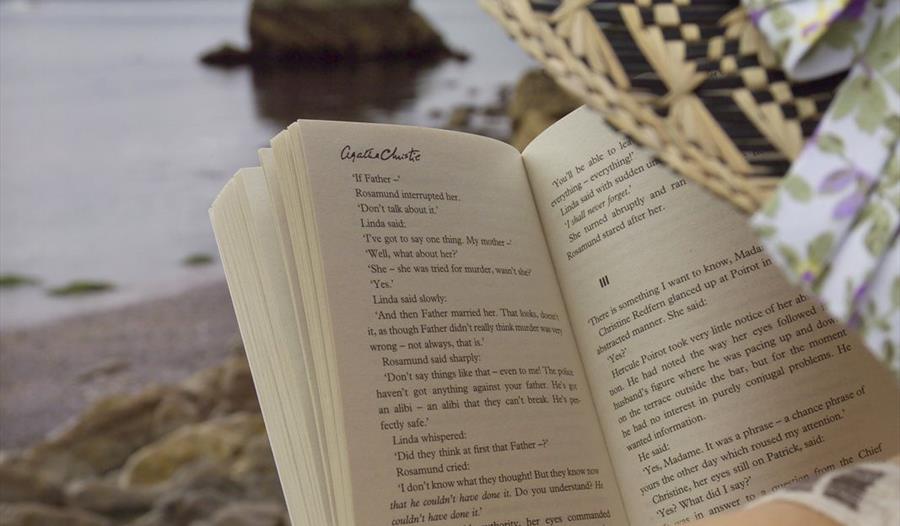 Ancient woodlands and tropical lakes
Less known but still unforgettable are the mysterious Woodland Walks that are found around the Bay. A favourite for locals is the picturesque Manscombe Woods situated in Cockington Country Park. Found next to the historic Cockington Court and the traditional village of Cockington, it is a peaceful oasis with three beautiful lakes and an abundance of tropical plants. Rife with wildlife and with dedicated pathways, Manscombe Woods is certainly a hidden gem and a great place to bring the entire family.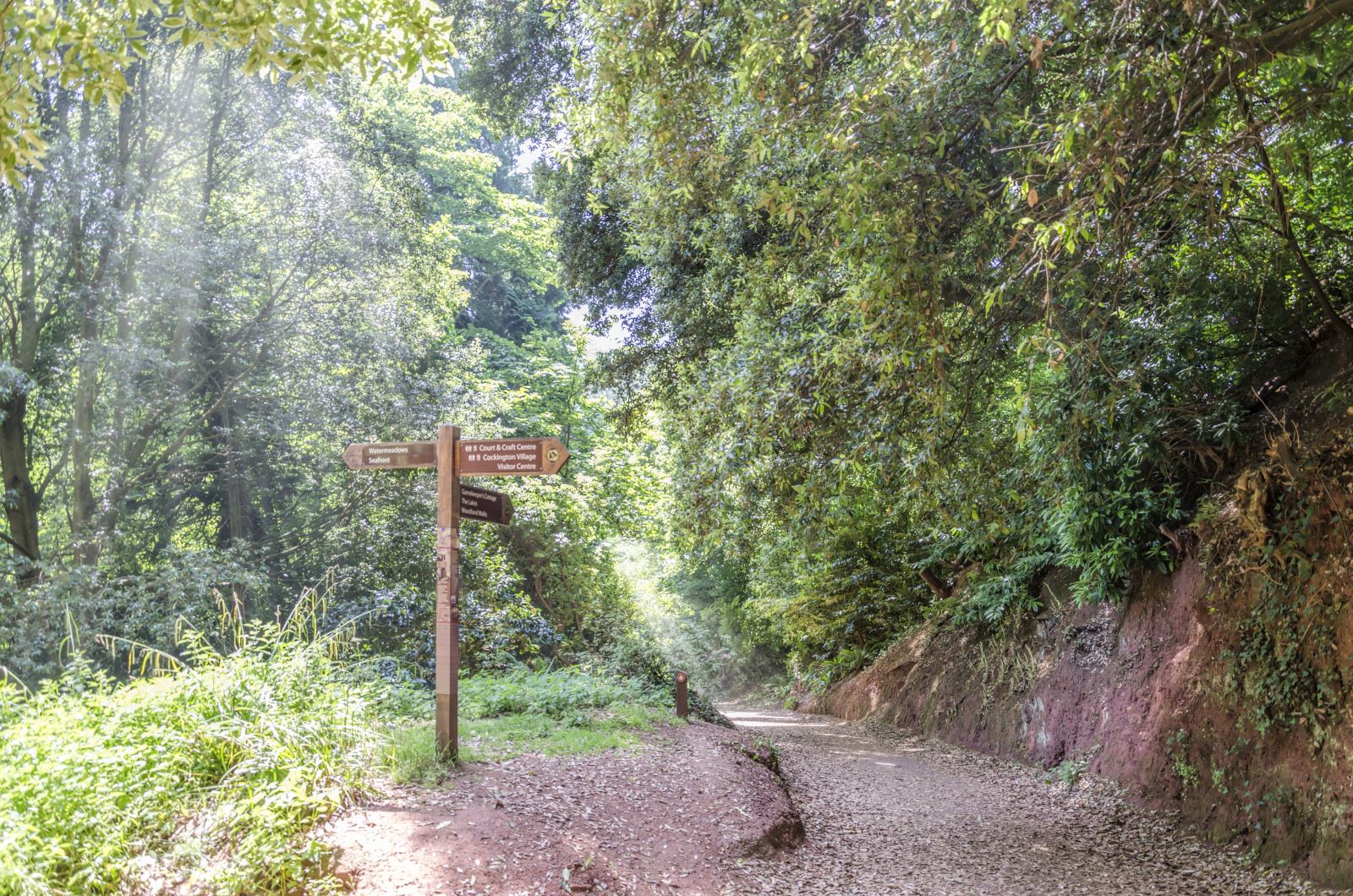 Hidden in Paignton, near to Goodrington is Clennon Lakes, a nature reserve consisting of manmade lakes. Unknown to many, including locals, this peaceful hidden gem is the most important wetland site on the English Riviera and is home to many animal species found nowhere else in the Bay. With many species of birds, including kingfishers, herons, swans, ducks and moorhens, you'll feel like you've been transported to a hidden world.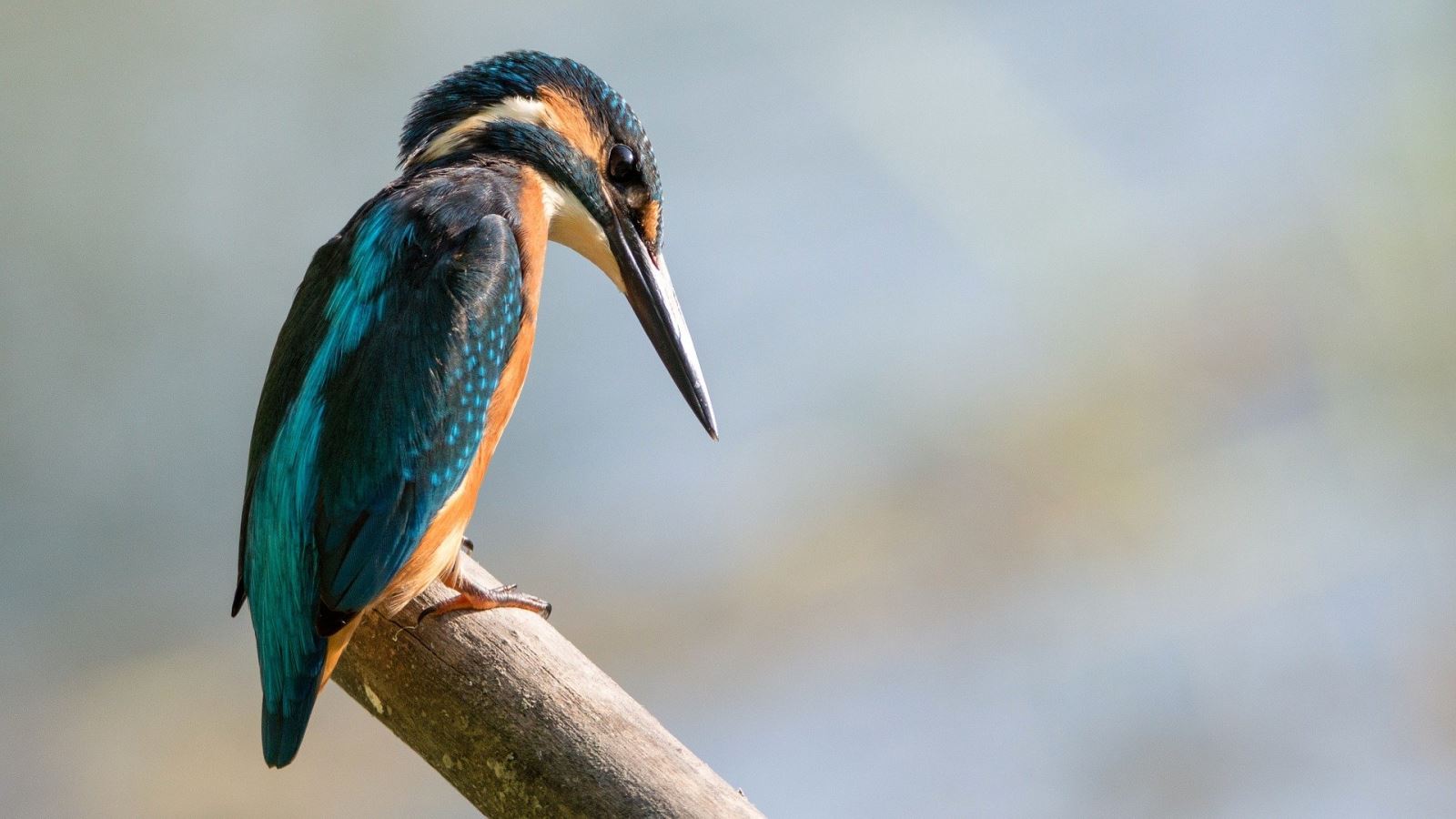 Best places to watch the sunset and sunrise
The English Riviera has a mild microclimate due to the shelter provided by towering Dartmoor to the northwest. That's why we can grow the palm trees that the English Riviera is so well known for! As well as being great for tender plants, it also means that we have some breath-taking sunsets and sunrises. Here are some of our favourite places to catch the day starting and ending.
In Torquay, a must to watch the sunset is Babbacombe Downs. A cliff top promenade with flourishing flowerbeds, you'll be greeted with panoramic sea views and on clear days you can see all the way across to Portland Bill in Dorset. It is the perfect place to watch the sun set on your English Riviera holiday.
In Paignton, head to Goodrington Sands to watch the sun setting on the sparkling water as you overlook Torquay and beyond. At Broadsands you can watch the sun rise over the sea and if you're lucky you may catch resident horse-riders galloping through the sands.
In Brixham, the go-to place for locals to watch the sunset is Breakwater Beach. During summer, Breakwater Bistro stay open late offering takeaway drinks and sometimes live music. On these days, the beach is abuzz with atmosphere as locals and visitors watch the sun disappearing behind the Bay with a cold drink next to the water's edge.
Get off the beaten track with these activities
If you're looking for more adventure as you get Off the Beaten Track, why not take to the water. Go on a kayaking or coasteering tour with Reach Outdoors – or if you prefer to head out on your own, Reach Outdoors also offer a hire service. Take part in a soulful stand up paddleboard session with WeSUP based in Torquay. For theatre lovers who prefer a personalised experience, head to the The Little Theatre, situated in a converted church in the leafy district of Meadfoot.
There are plenty of places to escape the crowds and discover hidden gems whilst you get Off the Beaten Track on the English Riviera. Where will you visit first?
Related
0 Comments