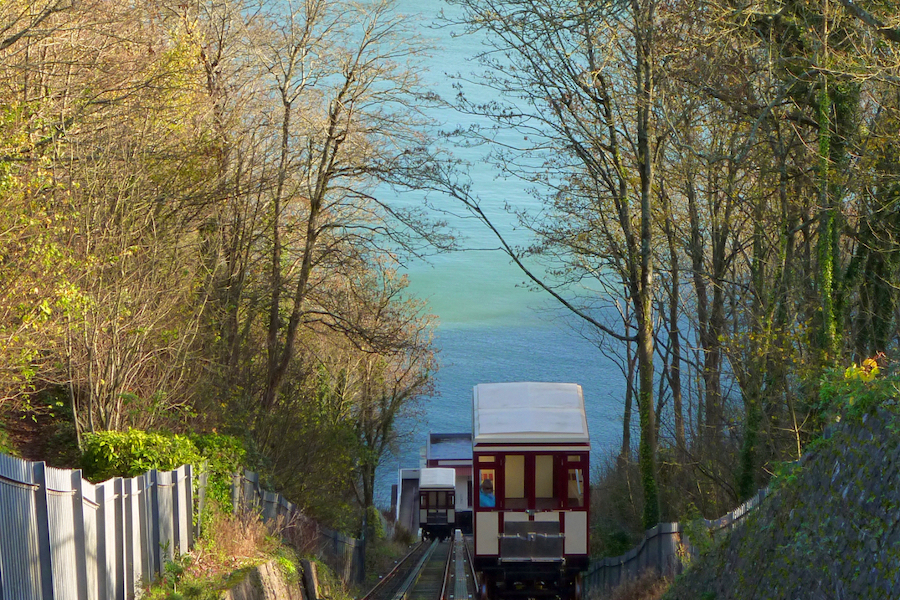 Saturday 11 May sees the second annual Cliff Railway Day take place.
This year, the offering from Babbacombe Cliff Railway is a very simple one. Everyone gets to travel for free. All day.
Nicky Allen, Marketing Manager of this historic attraction says "2019 is the tenth anniversary of the community ownership of Babbacombe Cliff Railway. We are celebrating this in many ways and a day of free travel seemed an excellent idea to put into the mix. It gives us the chance to show our appreciation for all those who travel with us by giving them a free day. But, also, should anyone not have travelled with us before, perhaps this is the day to give us a try."
The railway will run from 9am to 5pm during which time everyone can travel from Babbacombe Downs to Oddicombe Beach, and back, as much as they would like to, completely free of charge.
BBC2 Don't forget the driver
On Tuesday 7 May in the run up to this great offer, Babbacombe Cliff Railway will also be making an appearance in the new BBC2 show "Don't forget the driver". The railway, along with Babbacombe Model Village, features in episode five of this charming series set in Bognor Regis. So, for a bit of Babbacombe on television you can tune in to BBC2 at 10pm on Tuesday 7 May. Alternatively, the whole series is available to watch on i-player. Nicky said "We are delighted that the producers wanted to include Babbacombe Cliff Railway in the show. Babbacombe is a really beautiful area and I think becoming more and more well-known. Various pieces of filming have taken place on the railway and Oddicombe Beach in recent years. While we are very much the cameo while the lovely Model Village has a larger role, we're happy with that. As two important local attractions we work together to promote both our own businesses and the area as a whole. Makes sense."
Details of all upcoming events and television appearances plus news and other information are available on the website at www.babbacombecliffrailway.co.uk
Related
0 Comments