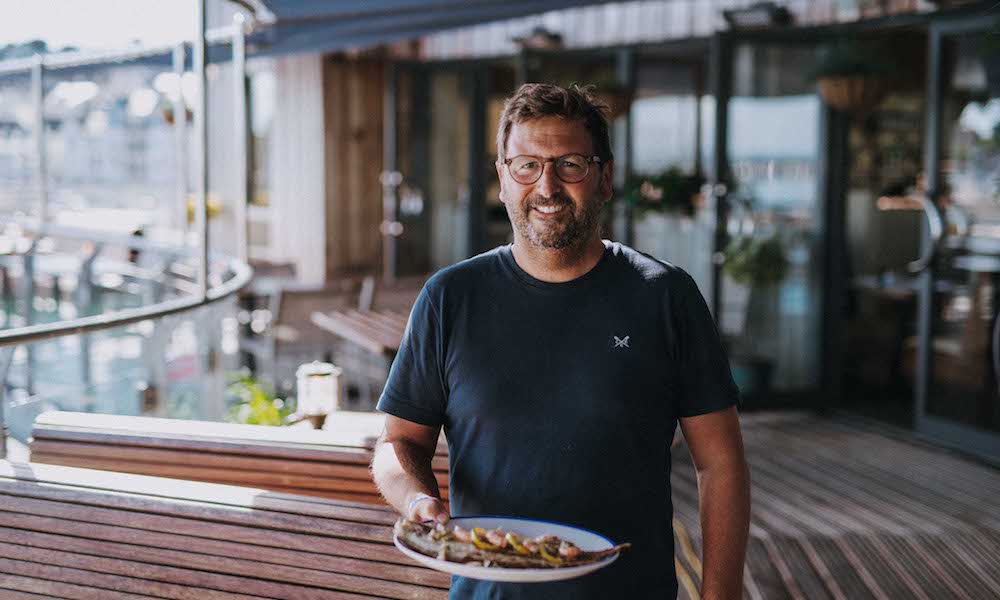 England's Seafood FEAST 2019 take place between 20 September to 6 October. Check out all the events taking place and start planning your sefood lovers trip.
During these two weeks of England's Seafood Feast from September 20th - October 6th at the Brixham and Torquay restaurants, Rockfish will be serving specials of Local Mussels Marinere with sourdough and unlimited Chips for £15.95. Also at the Brixham takeaway they will be serving crisp fried local fillet of seafood coast fish with chips and tartare sauce for £5.95.
Mitch Tonks is a celebrated and award-winning chef from Brixham who has a strong passion for locally sourced and sustainable fish, this shines through in his dishes, his books and his interests. There is no surprise then that Mitch has recently become the MSC UK Ambassador. Mitch and everyone at Rockfish is conscious about the future of our environment and especially the oceans.
Mitch Tonks is extrememly proud of his role as UK ambassador for the Marine Stewardship Council (MSC) and serves MSC certified seafood in all of his restaurants. This means it can always be traced back to a sustainable source. Mitch was also made Chef of the Year by the MSC in 2018. A great year for Devon seafood!
Everyone eating in one of Mitch's restaurants can expect the fish to taste amazingly fresh, some can even tell you where the seafood was caught, and even on which fishing vessel!
Everyone can do their bit by choosing the blue fish label when dining out or shopping for seafood in the supermarket, this way you are supporting fishermen and women who are passionate about catching the fish we love sustainably.
We were lucky enough to get a taste of what Mitch Tonks might do at Rockfish Brixham for England's Seafood FEAST. Using sustainably fished Dover sole and prawns, Mitch cooked us up a storm! If you cannot make the FEAST this year then get your hands on some great locally and sustainably sourced fish and give this simple dish a go!
Pan fried Brixham dover sole with prawns
Serves 2 people
Why did Mitch choose this dish then?
"Heading to the seaside and the seafood coast starts me thinking about looking out for those cosy old school seafood bistros with tablecloths, low lighting and the smell of garlic and grilled fish in the air, this simple dish reminds me of the kind of thing you would eat in one of those places. I've kept it simple so you can cook it in your caravan, camper or holiday home, simple, old school and delicious."
Enjoy!
Ingredients
1 Dover sole skinned both sides

25g salted butter

1 lemon

8 prawns peeled

Handful cockle or mussel meat

1 clove garlic sliced

White pepper

Tablespoon chopped parsley
Method
Brush the fish with butter and grill for 6-7 minutes on each side, timing will depend on your grill and the temperature. Melt the butter, add the garlic and the lemon slices, cook for 2-3 minutes but don't let it burn. Add the shellfish and warm through then add a squeeze of lemon, the pepper and the parsley. Spoon over the fish and serve.
Mitch Tonks living in Brixham
After we tried some delicious seafood we had a chat to Mitch, who loves Devon and living so close to Brixham. Mitch is great character, always relaxed and always finds the time for the important things in life, his family and good brandy! Here he is tucking into some Brixham crab, just out of the sea and cooked up!
Mitch is extremely passionate about this part of the world, particulalry the coastline, and he gave us a glimpse at life beyond the kitchen and told us some of the things he likes to get up to around the Devon coast. Mitch admits that his favourite place in the bay is Churston Cove and Fishcombe beach, which is such a pretty place. He actually loves to stay put in the bay and do some bike riding, paddleboarding or sailing. But hears what he had to say...
Devon has the best seafood in the world?
I drive around and sometimes sail around Devon on my way to work and often think how lucky I am to live here, but I never seem to have enough time to enjoy all that is around me. Right on my doorstep are some real food gems. Food really is my passion so I search out the good places and there are plenty of them to be had so close to home. And we do seafood better than pretty much anywhere I've ever been.
Enjoying Devon on a boat
One of my other passions is boats and when I get the (rare) chance there isn't anything I like better than to enjoy a few nights on board, tucked up under the gaslamp reading, with a rum or two! A regular destination is Beesands where we can hook up with longtime friends, Nick and Anita who run Britannia Shellfish. It is a bit of coast not only full of incredible scenery but also packed with amazing shellfish.
The great thing about starting your journey off on a boat is that you can find some little coves and beaches which you can moor up near to, take a picnic on board, swim for a bit and pootle round the coast. I'm the worst fisherman in the world and have yet to catch a bass; my next-door neighbour is an expert and he goes out and brings back the finest fish I have ever seen. He gave me a blinding fish which I just seasoned and roasted in the wood oven outside - it was truly superb… I do need to learn to fish better!
Brixham mussels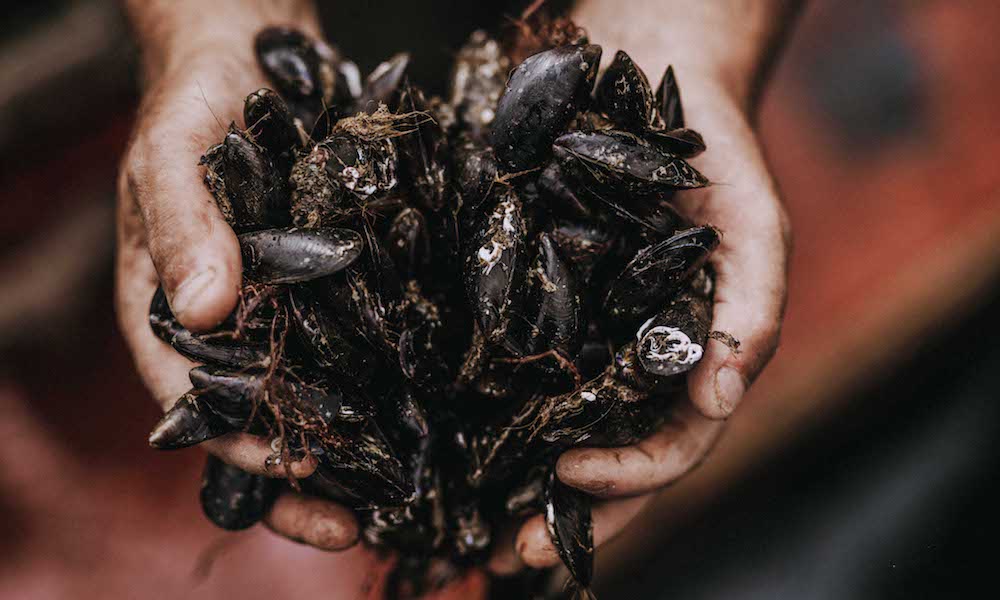 I have long been a fan of the mussels that are grown in Elberry Cove in Brixham, almost in front of my house. I can honestly say that the guys that grow them have managed to produce such amazing mussels; they are plump and taste of the sea. We have them on our menus during the winter months and cook them in different ways - a favourite is to steam them with wine, bay, garlic and a little chilli before stirring in a spoon or two of butter to make a wonderful juice. Every one of our guests who chooses them thoroughly enjoys them. Anyone who hasn't had them, get to your fishmonger and enjoy a magical experience right on our doorstep, and for any other chefs out there - if you're not using them you are missing a trick.
Mitch leaves us by saying - always enjoy Devon & enjoy finding your own hidden seafood gems around our coast.
Learn more about Mitch Tonks on his own website.
Related
0 Comments