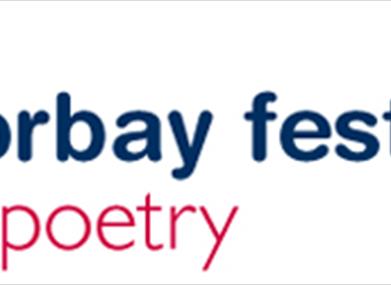 Opening Times
Sorry, this event has passed.
Address/Location
Livermead Cliff Hotel
Torbay Road
Torquay
Devon
TQ2 6RQ
Contact
Welcome to this year's Torbay Festival of Poetry programme. Thank you to all who used the Festival website last year to order tickets, enter the competition or find out more about the poets waiting to entertain you.
Our popular Thursday evening party-style opening event is once again at Torre Abbey where we will be taking a wry look at the Poets' Laureate throughout the ages, from John Skelton to the present day. They are not always the reputable rhymers you may have thought they were.
This year is the 100th anniversary of the birth of the Cornish poet, Charles Causley, and the Festival will be marking the occasion with an event about the life and poetry of the well-loved poet.
With twenty five events, poetry will fill the weekend. As well as listening to readings, learning more about writing poetry at workshops and listening to poets talking about their craft, you can meet the poets and, above all, ask questions of them. Visitors to the Festival enjoy the convivial atmosphere of the Livermead Cliff Hotel, which is situated on the water's edge. This is a long weekend which celebrates all things poetic in the heart of beautiful Torbay: sea, palm trees, light … and inspiration! For ease of administration, single appropriate prices will be charged for each event. Tea / Coffee and the famous shortbreads are included in the price of certain events.
The Festival's aim of a packed schedule of events, mainly concentrated at the comfortable Livermead Cliff Hotel, has established an inspiring literary weekend by the sea with the added advantage of the beautiful English Riviera as a backdrop.
Free advice from travellers on
English Riviera hotels
for a great holiday on the
English Riviera