Paean to the Sea
Artizan Art Gallery
,
Lucius Street
,
Torquay
,
TQ2 5UW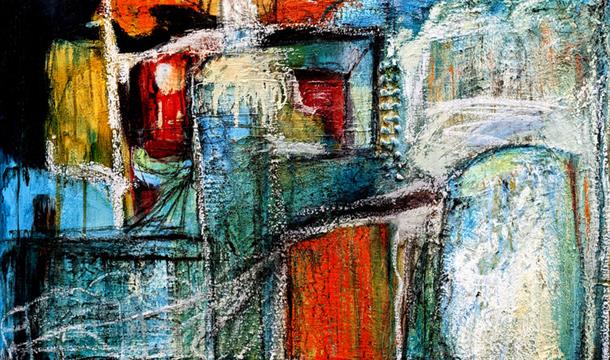 Event Dates
Book Tickets
Accommodation
About
Awards
Reviews
Contact
What's Nearby
Opening Dates and Times
Paean to the Sea

(19 May 2022)

Day
Times
Thursday

11:00

- 17:00
Paean to the Sea

(20 May 2022)

Day
Times
Friday

11:00

- 17:00
Book Tickets
About
"Since childhood I have found myself drawn to the oceans, rivers and lakes, and the industrial landscapes that have infringed upon them. I am fascinated by the juxtaposition of these two opposing worlds, and the beauty in the abandoned and decaying architectural structures as they are reclaimed by nature. I have always swum in open water; each immersion reawakens me to a connection and relationship with something greater than myself; this is the same connection I feel when I paint."
Katie Jamieson's exhibition Paean to the Sea comes to Artizan Gallery as part of their 2022 Bursary programme. This exhibition is a meditative offering to the littoral landscape in all its impermanence and fragility. The works attempt to capture the raw, ephemeral energy of the water, the erosion of the manmade structures that inhabit it, and the marks and remnants that are left behind.

Launch 13th May 6 – 8 PM
TripAdvisor
Paean to the Sea
What's Nearby
Artizan is an independent, fine art gallery situated on the English Riviera's stunning…

0 miles away
Previous
Next