Egyptian Hieroglyphs: Unlock The Mystery
Torquay Museum
,
529 Babbacombe Road
,
Torquay
,
Devon
,
TQ1 1HG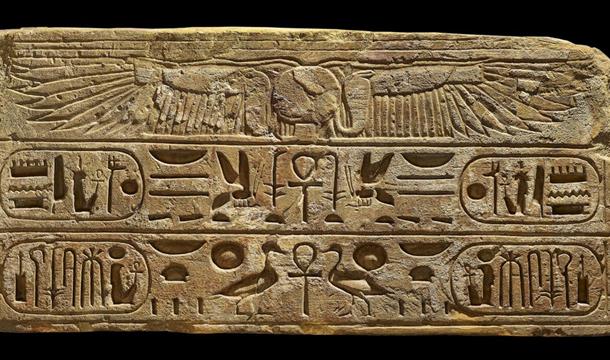 Event Dates
Book Tickets
Accommodation
About
Awards
Reviews
Contact
What's Nearby
Opening Dates and Times
Egyptian Hieroglyphs: Unlock The Mystery

(21 Oct 2023 - 18 Feb 2024)

Monday - Sunday

Closed
Book Tickets
About
Unlock the mystery of Egyptian hieroglyphs and discover how their decipherment revealed three thousand years of human history.
Between March 2023 and February 2024, the fascinating story of how hieroglyphs were decoded will be celebrated in a national touring exhibition with Torquay Museum being the last stop on the tour. This follows the major show at the British Museum, marking the bicentenary of this breakthrough.The family-friendly touring exhibition incorporates interactive elements to tell the story. It introduces visitors to great pioneers like Jean-Francois Champollion, who undertook revolutionary work on deciphering the ancient Egyptian language. Objects on display include an extract from the Book of the Dead, belonging to the priestess Nestanebetisheru, and a large limestone lintel revealing the name of Pharoah Ramses III. Join us on a journey to unearth the central role hieroglyphs played in the life and afterlife of the ancient Egyptians.
TripAdvisor
Egyptian Hieroglyphs: Unlock The Mystery
What's Nearby
Star in your own indoor mystery activity which the younger kids, grandparents, teens and…

0.21 miles away
Previous
Next