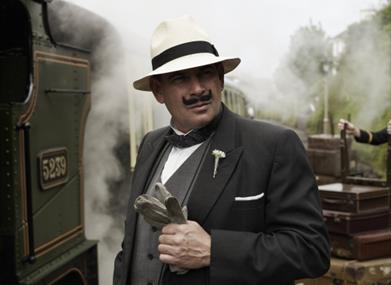 Opening Times
opening
(1 Jan 2017 - 31 Dec 2017)
Address/Location
Vaughan Parade
Torquay
Devon
TQ2 5JG
Contact
Christie's other much-loved detective, the eccentric Belgian Hercule Poirot, has also become a permanent fixture on British TV schedules. Beginning in 1989, Agatha Christie's Poirot stars David Suchet as the Belgian detective. So far there have been more than 60 episodes made, and 2012 saw adaptations of the five remaining Poirot stories.

David Suchet returned as Hercule Poirot to exercise his little grey cells for the final time in the adaptation of Agatha Christie's Dead Man's Folly, which was filmed at Greenway, Agatha Christie's holiday home, in June 2013.

There have also been numerous big screen adaptations, many featuring Peter Ustinov in the lead role.

And for those who are not content to merely watch and read Agatha Christie, there have also been a number of computer games made recently, including Agatha Christie: Evil under the Sun and Murder on the Orient Express.

Free advice from travellers on
English Riviera hotels
for a great holiday on the
English Riviera