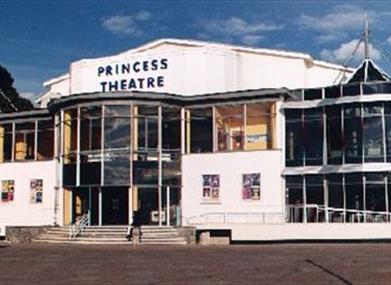 Opening Times
Princess Theatre - Visitor Information Point
(1 Jan 2016 - 31 Dec 2017)
Address/Location
Torbay Road
Torquay
Devon
TQ2 5EZ
Contact
Pick up a range of guides on the area to help you find your way around and identify the attractions that you might want to visit during your stay. Collect attraction leaflets, a map of the area and the Attractions Passport for money-saving vouchers for a range of English Riviera attractions.
Fully accessible for buggies and wheelchair users.
You will find friendly and welcoming staff willing to help you with any enquiries you may have about the area.

What's Nearby
In 2007 the English Riviera was designated a Global Geopark and is one of just 8 sites in the UK...

0.11 miles away

Agatha Christie was born in Torquay in 1890 and the English Riviera celebrated her centenary in...

0.19 miles away

Torquay has been one of the UK's top holiday destinations since Victorian Times when the gentry...

0.2 miles away

A boat trip is the perfect way to experience the English Riviera from one of its best vantage...

0.2 miles away

Are you bringing a group to the English Riviera to experience all it has to offer? Or are you an...

0.2 miles away

The English Riviera has 22 miles of coastline, all of which can be discovered on the South West...

0.2 miles away

Wherever you go on the English Riviera, you'll find plaques that recognise some of the greatest...

0.2 miles away

Churches of Various Denominations within the English Riviera
Service times are available from the...

0.23 miles away

Dartmouth Day Cruise - an exciting day adventure to the lovely historic Port of Dartmouth. Cruising...

0.25 miles away

Visiting attractions on the English Riviera is now easier than ever with so many focusing on making...

0.25 miles away

Coming on holiday and want to save money on Car Parking order a Torbay Council weekly or 3 day car...

0.25 miles away

Who is your favourite Miss Marple? Margaret Rutherford? Joan Hickson? Or more recently the talented...

0.25 miles away
Previous
Next
Free advice from travellers on
English Riviera hotels
for a great holiday on the
English Riviera