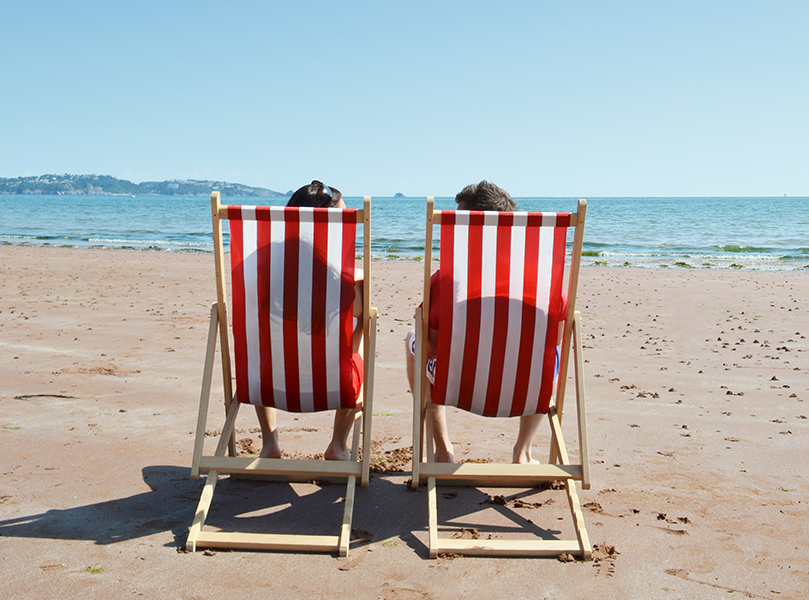 This Guide has been put together to help you, your family and your friends Stay Safe when visiting the English Riviera after March 29th 2021. We very much look forward to you visiting us soon, but ask please that you keep to the COVID-19 Guidelines and Book and Plan ahead before travelling to avoid any disappointment.
What can I do from Monday 29th March 2021?
From no earlier than 29th March 2021 and subject to specific government tests being met, outdoor sports facilities can reopen. This can include outdoor water sports venues, golf courses (including mini-golf) and sports courts. You can use these venues in a group of six people, or with members of up to two households.
Also, from 29th March, you will be able to meet friends and family outside in groups of up to six or two households, as long as we still 'stay local'. As the weather is getting warmer, and for those who are local to the English Riviera, why not use this time to check out our Top 10 Picnic Spots and reunite with your loved ones in a beautiful setting.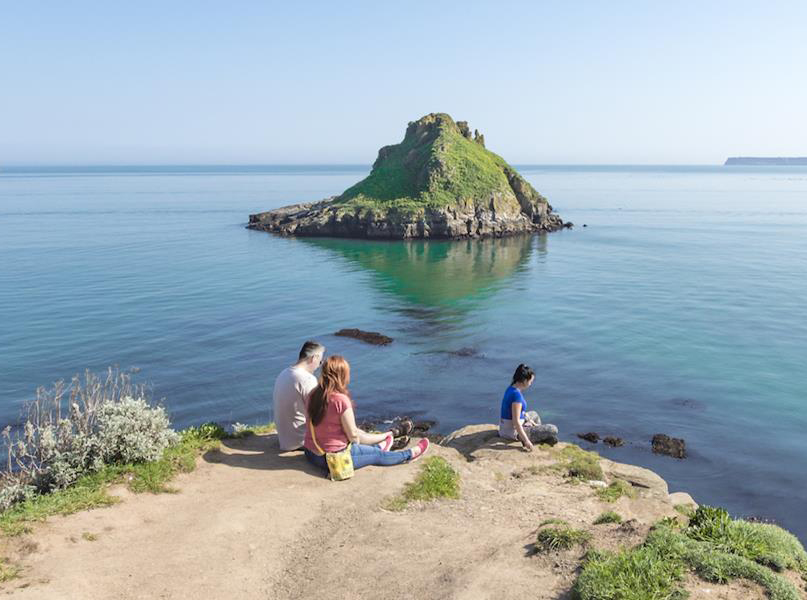 What can I do from Monday 12th April 2021?
From no earlier than 12th April and subject to specific government tests being met, non-essential shops; indoor sports and leisure facilities; outdoor attractions and outdoor areas at restaurants, cafes and pubs can reopen. There will still be some restrictions on social groups including remaining in a group of six people and only two households for these meetups.
Also from 12th April, UK citizens are able to take domestic holidays provided that the accommodation is self-contained and are restricted to exclusive use of those in a single household or support bubble. This means that we can begin to welcome visitors back to the English Riviera from this date.
TOP TIP: Take a look at our self-catering accommodation and holiday parks with self-contained lodges to plan ahead and discover some of the best places to visit on Devon's Beautiful Bay.
If it feels a bit soon to be booking a full-blown staycation, why not think about visiting as a day trip? With outdoor attractions such as Paignton Zoo, Babbacombe Model Village and the traditional Babbacombe Cliff Railway reopening at this stage, it is a great time to explore the Great Outdoors on the English Riviera. Discover the Bay on foot with our Top 10 Coastal Walks and be sure to refresh with some of our fantastic eateries who will be serving outdoors.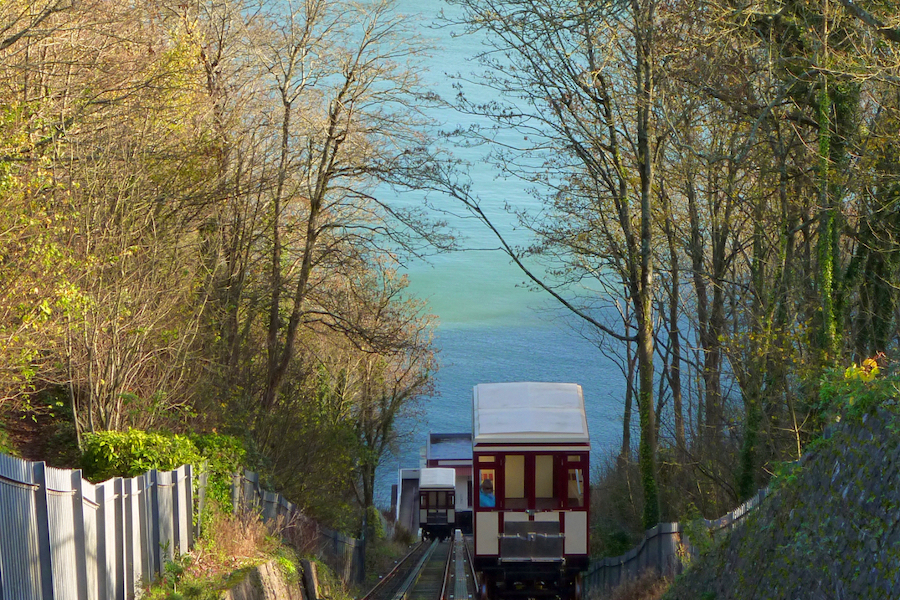 What can I do from Monday 17th May?
From no earlier than 17th May and subject to specific government tests being met, indoor attractions and theatres; indoor seating areas at cafes, restaurants and pubs; and hotels, B&B's, and all holiday parks and camping sites can reopen.
All being well, from Monday 17th May, groups of up to 30 people can meet outside and two households of up to six people can meet inside.
TOP TIP: If you're thinking of visiting us for a staycation in May, it is important to plan ahead and book your accommodation before you arrive. Many of our accommodation providers are already filling up quickly, so be sure to check out all we have to offer and start booking your 2021 holiday soon. Why not order your free English Riviera guide to help you plan. To manage numbers and ensure social distancing, many of our attractions will still only be able to accept visitors who pre-book. Use our guide to the English Riviera Attractions to plan ahead and then head to their own websites to pre-book your visit.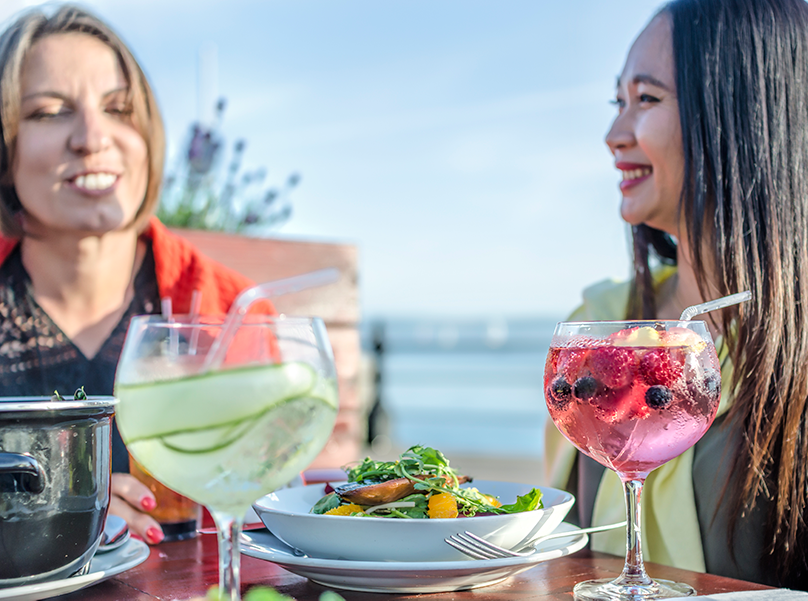 What can I do from Monday 21st June?
From no earlier than 21st June and subject to specific government tests being met, nightclubs can reopen and the restrictions on large events may be lifted.
There are many events being planned on the English Riviera in 2021, including the annual International Agatha Christie Festival which promises to be even bigger and more exciting this year. For the true Christie fans, check out our themed Agatha Christie Breaks to have a memorable experience on Agatha's beloved English Riviera.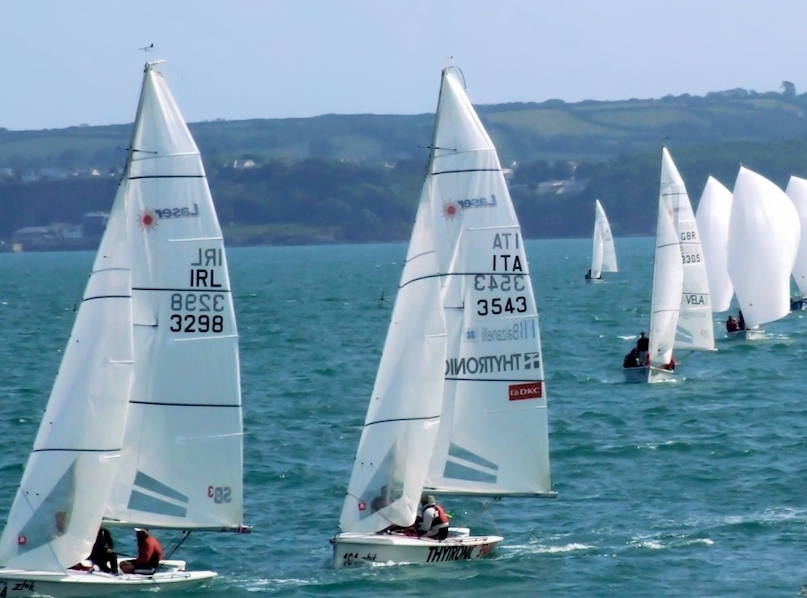 What are businesses doing to make sure they are Covid Secure?
Behind the scenes, our tourism and hospitality businesses have carried out risk assessments, prepared their premises and put measures in place to ensure that everything is ready to welcome you back for a safe and enjoyable visit. Together as a community we're working hard to protect the health of locals and visitors, enabling everyone to enjoy the English Riviera in comfort and with confidence.
The UK's National Tourism body, VisitEngland, and the UK government, has launched 'We're Good To Go' industry standard. This is a way of letting you know which businesses have made necessary changes to their day-to-day workings, including social distancing measures, increased hygiene protocols and staff training to protect both you and their staff. The English Riviera's tourism businesses have all been encouraged to sign up to the VisitEngland 'We're Good to Go' mark. Find out which accommodation, attractions and eateries have received the accreditation.
Before making the decision to book a visit to the English Riviera this summer, please read the latest official Government guidelines relating to COVID-19 to ensure you're fully informed.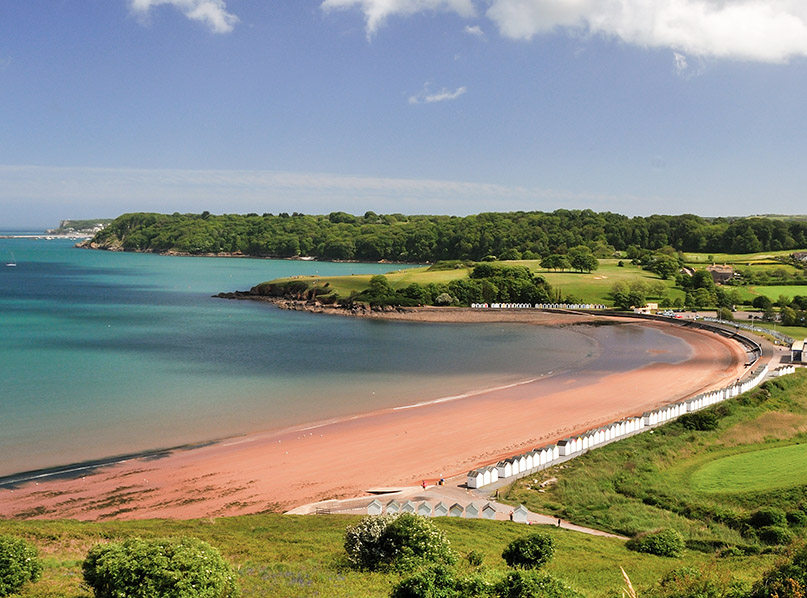 Why should I visit the English Riviera?
Nestled on the South Devon coastline is the Naturally Inspiring English Riviera. With award-winning beaches, energising coastal walks, and mysterious ancient woodlands there's plenty to do to reconnect with nature and enjoy the fresh sea breeze. As part of the UNESCO Global Geopark, the English Riviera has historical, cultural and geological importance, recognised by organisations around the world.
Escape the Everyday on the English Riviera by visiting some hidden gems Off the Beaten Track or Relax and Recuperate in a safe haven away from the hustle and bustle of everyday life. For the adventure lovers, a trip out on the water is hard to beat. Take in the scenery by enjoying stand up paddle boarding with WeSup or kayaking with Reach Outdoors or for a truly unique experience, try your hand on a waterbike with Torquay Watersports.
Keep the kids entertained with a trip to our top attractions. Make a splash at our spectacular waterpark Splashdown Quaywest, head underground and walk in the footsteps of cave bears at Kents Cavern or hop aboard the traditional Dartmouth Steam Railway to enjoy the views in style.
As part of England's Seafood Coast, the English Riviera is globally known as a foodie heaven. Catch up with old friends at a cocktail bar overlooking one of our three harbours, indulge in a spot of fine dining at one of our award-winning restaurants or grab a takeaway fish and chips and eat on the beach as many locals do.
Discover the best place to stay and with over 500 different accommodation providers, there is something for everyone: from the World's Number 1 B&B, to family friendly holiday parks to indulgent Spa Breaks.
Come and enjoy the English Riviera and Escape the Everyday with us. We look forward to welcoming you back soon.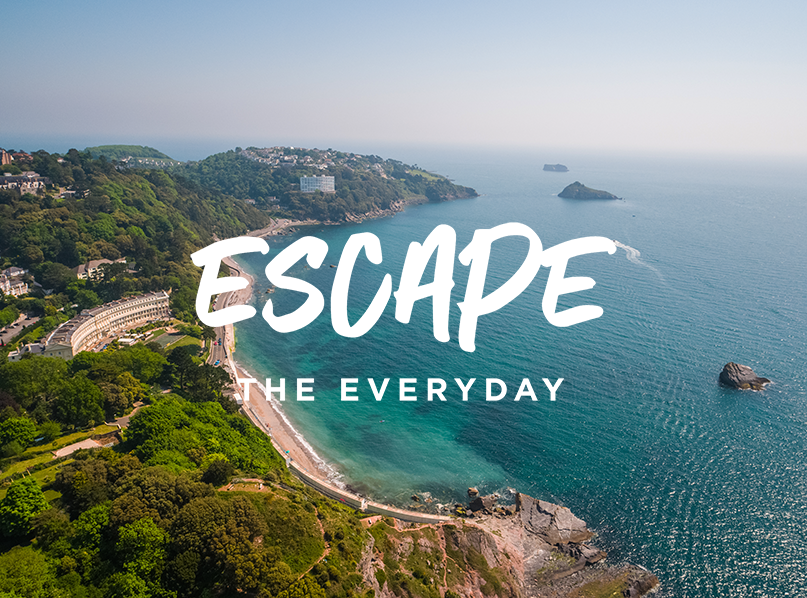 Related
0 Comments