Friday 7th June is National Fish & Chip Day so why not join in the celebrations and sample some of the finest quality fish from England's Seafood Coast.
The English Riviera has an impressive collection of award-winning places to eat, many with top celebrity chefs using the very best Devon produce and serving up the nation's favourite dish. As you would expect from one of the country's leading seaside resorts there's plenty to tempt you with gastro-pubs, independent fine dining eateries, family-friendly restaurants and award-winning fish and chip takeaways.
With the world famous, Brixham Fish market on the doorstep, handling over £25 million of fish each year and supplying the local businesses you can be sure that the seafood on your plate is the freshest and very best available.
Take a look at 10 places to enjoy fish and chips on The English Riviera below.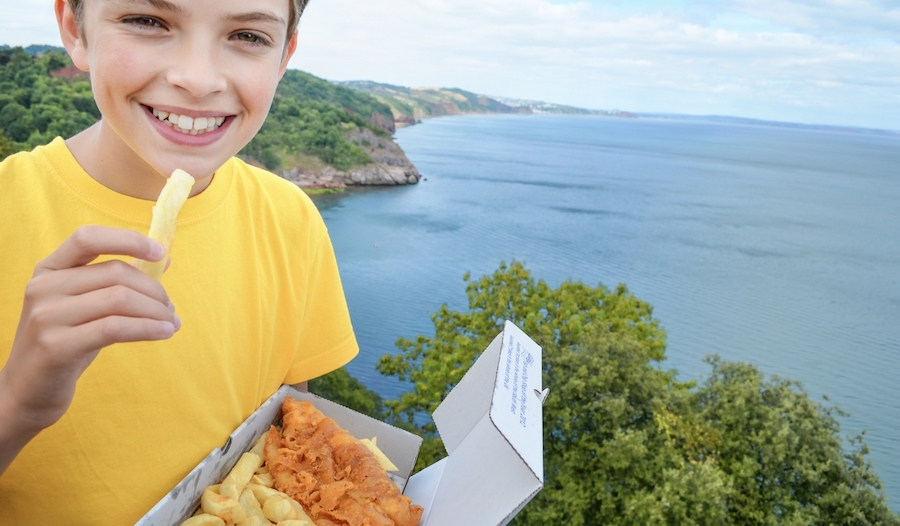 The multi-award-winning Hanbury's is a family-run business situated in the heart of Babbacombe. It's popular with locals and returning visitors and there's a relaxed and informal atmosphere where freshly cooked generous sized portions of succulent fish are served up. Enjoy the amazing views at the picturesque Babbacombe Downs, just a stone's throw away as you tuck into delicious takeaway fish and chips, accompanied with Hanbury's own Amber Ale, specially brewed onsite.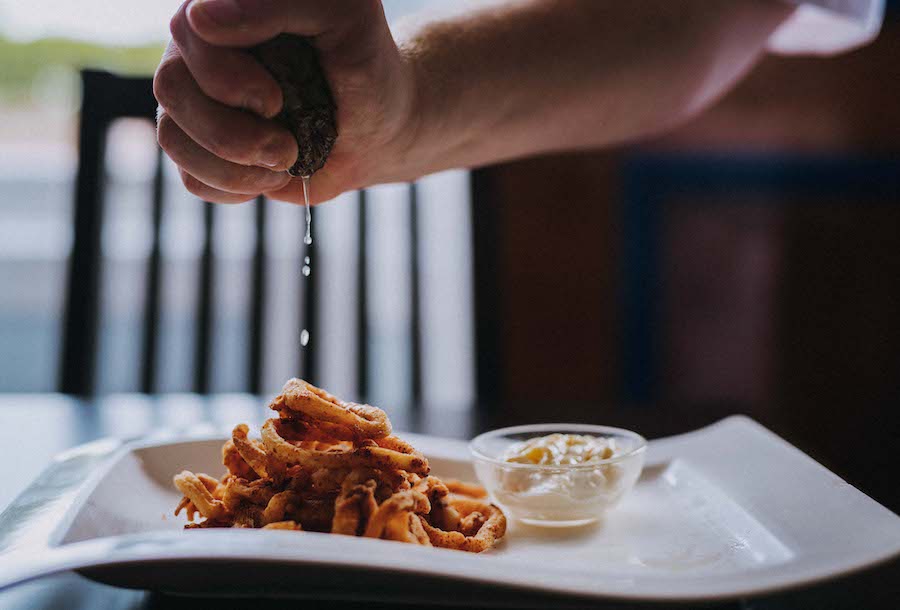 A small family run Bistro style restaurant awash with locally sourced, fruits of the sea. Simply roasted or grilled selection of fresh fish including Brixham Plaice and shellfish are served up within a pleasant interior, decorated with lovely fish plaques and sea-themed prints. There's also an extensive wine list, with over 95 varieties of wines and champagne to accompany your dish, and the wine bar located on the first floor provides the ideal setting to watch the sun go down over Devon's beautiful bay.
This popular bar, bistro and café has one of the most stunning locations in the entire bay and is best accessed by taking a short ride on the historic Babbacombe Cliff Railway. Perched on the waters' edge at Oddicombe beach, Three Degrees West is open all year round and has a Mediterranean style décor and ambience. Freshly prepared dishes including daily specials and beer battered Cod with fries and a salad garnish served outdoors on the wide promenade means that you can take in the English Riviera's enviable mild climate and striking sea views.
A traditional fish and chip shop and fully licensed restaurant on the harbourside in Torquay that uses responsibly sourced fish and seafood and the best British farmed potatoes. The local catch of the day and delicious line-caught haddock or Brixham Plaice, fried or grilled to perfection are firm favourites with quality guaranteed. There's plenty of space in the recently refurbished 50-seater restaurant or why not opt for a takeaway and find a spot on the lively harbourside to sit and watch the world go by.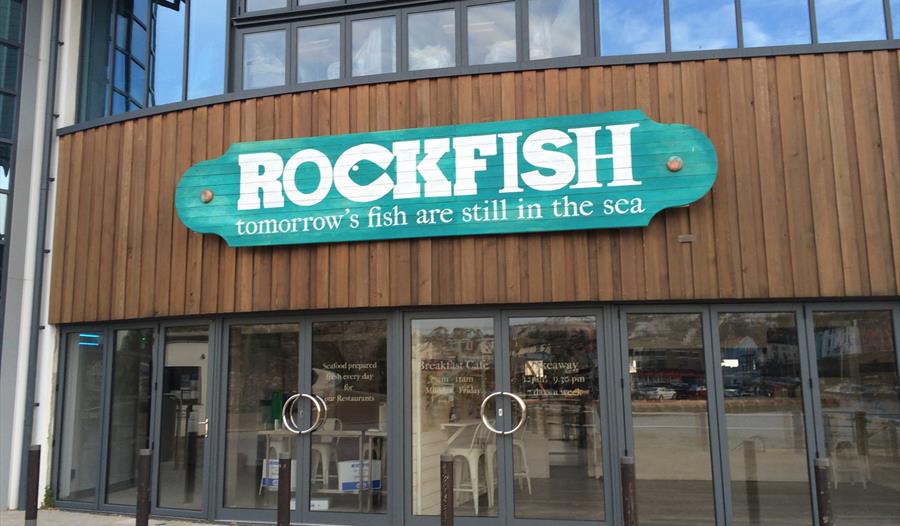 The South West's award-winning sustainable seafood restaurants have a wide selection of cooked to order grilled, chargrilled and fried dishes available to suit all tastes. The highest quality fish is selected each day from the nearby Brixham Fish Market and classic seafood dishes on the menu include the traditional favourite fish and chips with Prime Cod Fillet, Bay Whiting Fillet or Line Caught Haddock as well as local specialities such as mussels, plaice and lemon sole. The special children's menu has small portion dishes as well as a free ocean protector pack and fish stickers to collect. A takeaway menu is available.
Simply Fish is a family run business with its heart in the fishing industry, using local boats to catch and serve up the freshest local fish and shellfish. The restaurant and takeaway are both set in prime harbourside locations and are a great choice for seafood lovers visiting the quaint fishing town of Brixham. Enjoy the charming, seafaring themed surroundings of the restaurant and the local Brixham Pout, Cod or Plaice fried in a light crispy batter, served with mouth-watering double cooked chips. Jumbo sized pieces of fish are also available on the menu for those with a very big appetite.
This dog friendly café and takeaway is set in a prominent waterfront location with an outdoor viewing platform so you can enjoy the stunning views of the bustling Brixham harbour with its large beam trawlers, heritage sailing vessels and smaller day boats. Sample the freshest quality, reasonably priced seafood dishes including 100% Cod, served with delicious traditional or cheesy chips, produced from real potatoes and prepared on site each day.
This family run business, close to Preston Sands has been operating for 37 years and has developed a reputation for serving great quality food and having an extensive menu that will whet your appetite. Roy Abbott, nicknamed 'Baron of the Batter' by the local press, and his wife Louise welcome new and returning customers to The London Fryer. Try the great value standard, 6oz and King sized, 12oz portions of Cod and Haddock, accompanied with chips and mushy peas or curry sauce as added extras. Eat in or takeaway available.
Squires is a friendly, award-winning fish and chip restaurant and takeaway just off the main coast road between Paignton and Brixham, and a 10-minute walk from Broadsands beach. Whether you're driving by or exploring the beautiful South Devon area on foot this is a great place to stop and refuel. The generous sized, quality fish and chips are cooked to perfection and served daily. This is a popular hotspot with locals as well as visitors.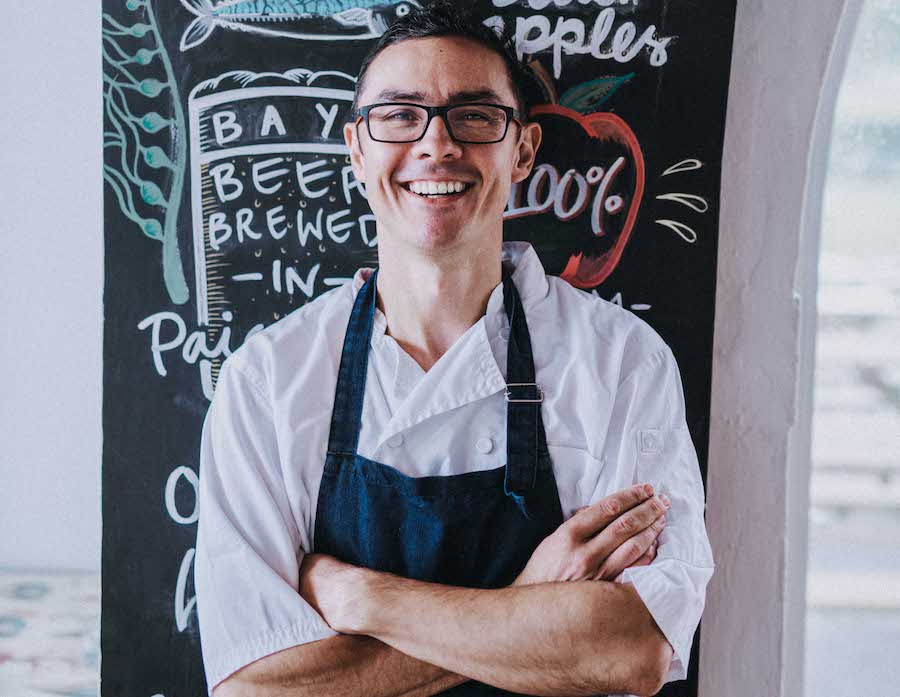 Cantina is just a pebbles' throw away from Goodrington Sands, a popular beach with locals walking their dogs. The chilled-out atmosphere makes it the perfect place to relax and unwind indoors or under the canopied terrace area. The Cantina is a family-friendly venue with plenty of safe outdoor space for children and dogs to play. Served from midday onwards the innovative menu includes tempting fish and chips with tempura Brixham hake fillet as well as a Vegan fish and chip version with aubergine, miso and seaweed batter. Cantina also has their very own gin, Mermaids Ruin which is distilled and bottled onsite and perfect as a sundowner.
Visit our Be Inspired pages for Top 10 Picnic Spots and Top 10 Views for other places on The English Riviera to enjoy some alfresco dining.
Related
0 Comments