Agatha Christie fans rejoice, we have curated our top 10 things to do, all about Torquay's most famous resident. Whether you have a day or a week, make sure you stop by on the English Riviera and work your way through as much as possible.
Who knows, by the end of your trip you might even try and put pen to paper yourself!
1. The Agatha Christie Mile
A great place to start your Agatha journey would be to follow The Agatha Christie Mile, starting at either The Imperial or The Grand hotels in Torquay and taking in some of the places that Agatha visited and were inspirational in her life and works, with seven unique plaques to find along the way.
2. The Agatha Christie Literary Trail
Experience Agatha's Riviera and visit some of the iconic spots that feature in 20 of her most popular novels with The Agatha Christie Literary Trail including the best-known Burgh Island; Elberry Cove; her childhood home, Ashfield and holiday home, Greenway House.
3. Torquay Museum
Torquay Museum hosts the country's only dedicated Agatha Christie Gallery with props including the walking stick used by David Suchet's Poirot, Miss Marple's outfits and furniture sets from the ITV adaptations on display. There are also some personal effects including handwritten notes, clothes and photographs of Agatha's life and work. The museum gift shop boasts the largest collection of new and secondhand Christie novels on sale in the area.
This year, the museum will be hosting Agatha Christie Mystery Day in partnership with The International Agatha Christie Festival to mark the author's birthday. The event will be launched by Agatha's grandson, Mathew Prichard and will include five rarely seen classic film adaptations, eight radio plays and talks by six Christie experts.
4. Potent Plants Garden tour at Torre Abbey Museum
Visit the fascinating Potent Plants Garden at Torre Abbey Museum. The garden, draws its inspiration from Agatha's extensive knowledge of pharmacy, poisons, antidotes and remedies which appear in her novels. The Head Gardener has meticulously researched and designed a beautiful range of sinister plants including sources of cyanide, morphine and ricin which can be viewed. Ordinary plants with a deadly sting!
The museum hosts a range of talks and themed events including, The International Agatha Christie Festival
5. Palace Theatre, Paignton
Agatha wrote a number of plays and she remains the only female dramatist to have had 3 plays running simultaneously at London's West End.
Palace Theatre, Paignton, the English Riviera's oldest working theatre hosts a number of Christie adaptations each year in collaboration with Bijou Theatre Productions and The International Agatha Christie Festival as part of the birthday celebrations in September.
Image below - A Murder is Announced by Bijou Productions at Palace Theatre, Paignton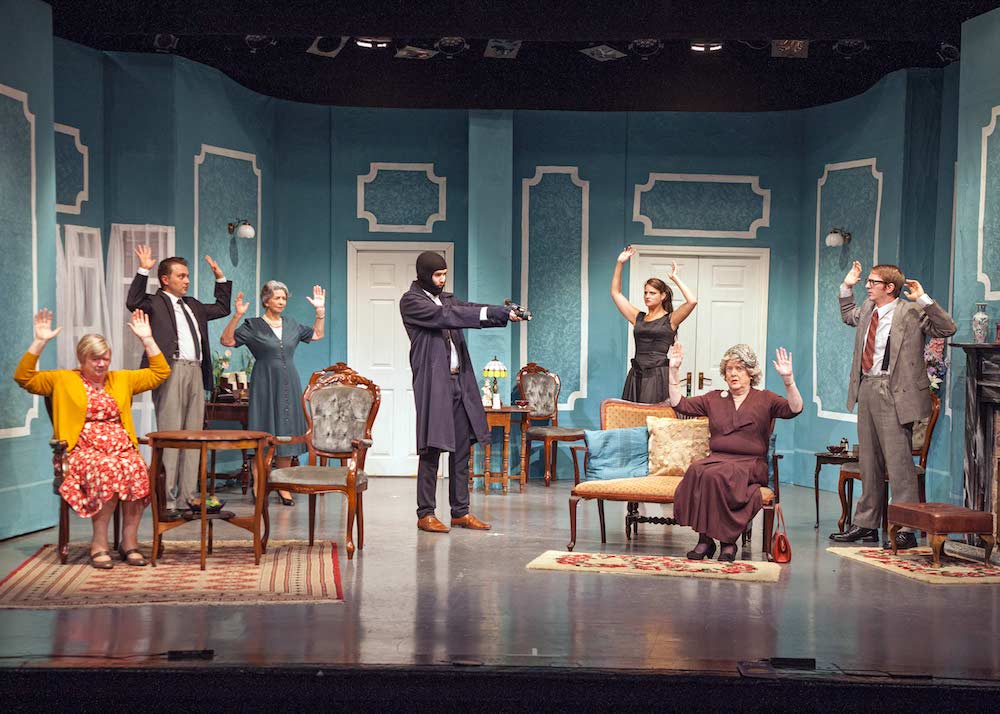 6. Dartmouth Steam Railway
Dartmouth Steam Railway transports visitors on a charming, nostalgic trip from Paignton to Churston station with an onward bus connection to Greenway Halt and a pleasurable walk to Agatha's home, Greenway House recreating the charming journey and using the same mode of transport that the author may have taken.
7. Greenway House, National Trust
An opportunity to visit Agatha's holiday home, National Trust - Greenway House and stunning woodland gardens is not to be missed. Described by the author as 'the loveliest place in the world' the home contains items from her childhood home, Ashfield, her Steinway Piano, archaeological related matter from digs and much more, giving a true insight into her life. This summer, Greenway House has an outdoor exhibition of 'secret' letters that Agatha sent to her publisher, HarperCollins. The display has been installed in the Walled Garden and celebrates the publishers' 200th anniversary and their 50 year relationship with the author.
8. Enjoy Afternoon Tea in style
A visit to the English Riviera isn't complete without enjoying a scrumptious Afternoon Tea or Devon Cream Tea in the first class surroundings of The Imperial or The Grand hotels. A delightful feast of savoury treats, scrumptious cakes and scones are on offer whilst you take in the spectacular views across the bay from the locations that Agatha would have once frequented.
9. Murder Mystery events
If you fancy taking on the role of a Poirot or Miss Marple figure, and want to test your detective skills take part in a Murder Mystery event. Agatha-inspired themed events take place regularly at a number of places including Torquay Museum, Torre Abbey Museum and The Grand. Dartmouth Steam Railway offers murder mystery fine dining experiences in the spirit of Murder on the Orient Express.
10. Beachside reading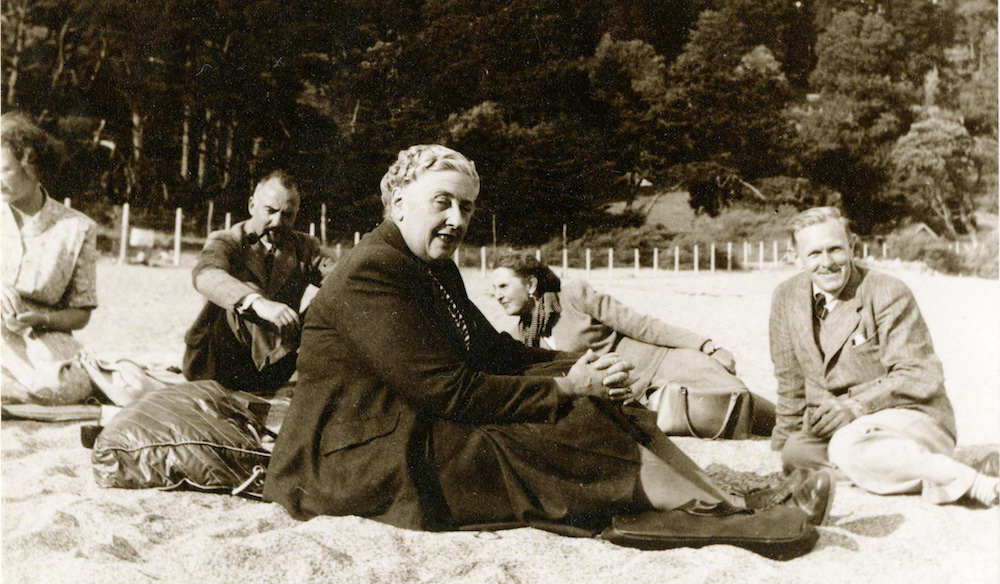 There's so much to see and do on the English Riviera that you'll be spoilt for choice. If you're ready for a more leisurely pursuit, with your Agatha novel in hand, head to one of the English Riviera's Top 10 beaches. Pull up a deckchair and settle in for a delightful afternoon of crime fiction and see if you can solve the case and guess 'whodunnit'.
If you want to know more about the life and works of Agatha Christie then take a look at our in-depth article, "Agatha Christie, the world's best selling author of all time", with support from Torquay Museum.
Related
0 Comments