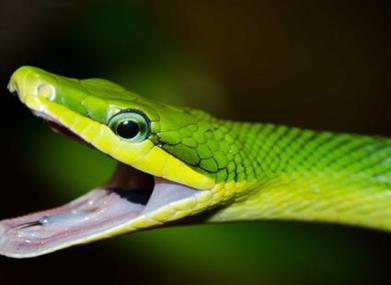 Opening Times
Slime and Scales
(27 May 2017 - 4 Jun 2017)
Address/Location
Paignton Zoo
Totnes Road
Paignton
Devon
TQ4 7EU
Contact
Hop on down to Paignton Zoo this May half term to help us celebrate all things slimy and scaly!
Take part in our Cold-blooded Creatures TrailCreate your own frog mask to take homeCatch Giant Tortoise talks daily at 3.30pm and become a Crocodile Swamp Explorer, daily at 11.15amDare to take the edible bug-challenge!
Plus face painting, daily animal talks and more!
What's Nearby
Paignton Zoo is one of Britain's top zoos, home to some of the planet's rarest and most amazing...

0.11 miles away

The Seashore Centre is a great base from which to explore Torbay's stunning marine environment and...

0.63 miles away

Welcome to The Palace Theatre... the true community theatre for Torbay, in the heart of Paignton.

0.79 miles away

If you enjoy a leisurely activity then why not take to the water for a relaxing cruise around the...

0.99 miles away
If you are visiting Greenway House and Garden, you can now arrive by steam train! Greenway Halt is...

1.03 miles away

Paignton and Dartmouth Steam Railway from Paignton is the holiday line with steam trains running...

1.04 miles away

Enjoy the wettest and wildest fun at the UK's largest outdoor water park. Choose from 8 different...

1.06 miles away

Close to Paignton is the long, sandy stretch of Goodrington Sands. With a Seaside Award, safe...

1.12 miles away

Experience the adventure of Pirates Bay Adventure Golf, a new landscaped, floodlit, 18 hole...

1.16 miles away

Great free attraction on Paignton seafront.
The park is designed around the English Riviera's...

1.17 miles away

Famous for its long, sandy beaches, paddler-friendly waters and a colourful, bustling pier,...

1.17 miles away

A boat trip is the perfect way to experience the English Riviera from one of its best vantage...

1.17 miles away

Paignton Harbour nestles on the western shores of Tor Bay, situated midway between Torquay and...

1.18 miles away

1.18 miles away

Paignton Beach offers the ultimate family day out at the seaside. With a sandy beach, safe swimming...

1.32 miles away

Situated at the centre of Paignton seafront. A great "All Weather" family attraction with...

1.34 miles away
Previous
Next
Free advice from travellers on
English Riviera hotels
for a great holiday on the
English Riviera