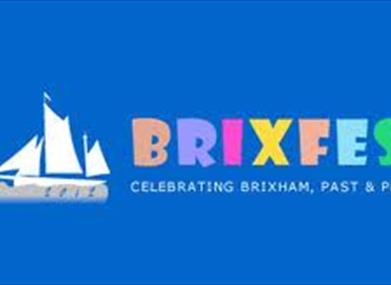 Opening Times
Brixfest 2017
(27 May 2017 - 31 May 2017)
Address/Location
Brixham Harbour
Brixham
Devon
TQ5 8AJ
Contact
BrixFest enters 2017 in its sixth year having firmly established itself as one of Brixham's leading festivals. We pride ourselves on getting bigger and better each year, and BrixFest 2017 is no different!

HEADLINE EVENT SATURDAY 27TH MAY 2017 - GRAND FIREWORKS DISPLAY
The sixth annual BrixFest Grand Fireworks Display is incoming! Get excited...
Now famous for being the best display in Brixham (alright, maybe we're a little bias), the display always wow's visitors and leaves us with a feeling of pride: how can one small town produce so many massive bangs? Best viewing is had from the inner harbour (it's loud!), but thanks to the natural shape of the harbour you can see the Fireworks from as far away as Torquay on a clear night!
HEADLINE EVENT SUNDAY 28TH MAY 2017 - DRAGON BOAT CHALLENGE
The Dragonboat Challenge returns to BrixFest!
​Yes, that's right. You read it correctly. For another year, teams will battle it out on the Breakwater for the right to be called BrixFest Dragonboat Champions! Last year's winners, Buoys 'n' Belles are returning for 2017, but with two teams. They'll be tough to beat. Reckon you've got it in you?
Dragon-boating is a fantastic team building exercise for charities, businesses or other organisations. Even the Lifeboat Crew got involved last year! Teams must be made up of 11 people over the age of 16. Entry forms here.
HEADLINE EVENT MONDAY 29TH MAY 2017 - CHILDREN'S DAY
Breakwater Beach once again plays host to one of BrixFest's most well-attended events, the Children's Day as sponsored by the fabulous Splashdown Quaywest.
Come and enjoy our petting zoo, facepainting, drama and theatre workshops and performances, street performers, arts and craft activities, build-a-boat, and so much more: all for FREE for both locals and visitors alike!
Please note that these events are extremely popular and take place on Breakwater Beach. The car parks can get very busy and we recommend bussing or walking it!
HEADLINE EVENT MONDAY 29TH MAY 2017 - BRIXHAM HERITAGE TRAIL - LIVE ACTION DAY!
The Sharing Heritage Lottery Funded 'Brixham Heritage Trail' launched in April 2017 and aims to collect memories, stories and physical historic content and produce an engaging and interactive trail for town visitors to follow.
The trail in physical booklet form will be accompanied by a mobile application produced by South Devon College students and a database website accessible to the public!
​BrixFest 2017 plays host to a Live Action Day on Tuesday 30th May where visitors can follow the trail and experience re-enactments of historic events around the town by local groups, charities and organisations. We're bringing history to life!
What's Nearby
Blackbeard's Trail is described as a lovely, moderate, circular walk of about 2.5 miles,...

0.05 miles away

Radiating a warmth of its own, Brixham nestles in the rugged cliffs at the southern end of the...

0.06 miles away

Brixham Harbour is located on the southern side of Tor Bay and boasts one of the largest fishing...

0.17 miles away

Brixham Theatre now presents over fifty performances a year – community shows and hired in...

0.26 miles away

Housed in the old Brixham police station, Brixham Heritage Museum provides an intriguing place to...

0.31 miles away

The Brixham Battery Heritage Group was founded in 1999 by the late Ron Coleman, we are a group of...

0.44 miles away

Protecting Brixham Harbour is the massive structure of Brixham Breakwater, stretching for half a...

0.45 miles away

Not only does Battery Gardens boast one of the most panoramic views in the bay, it is also a...

0.5 miles away

Close to the mouth of Brixham harbour is Breakwater Beach, one of the cleanest beaches on the...

0.51 miles away

Fishcombe Cove is ideal if you want to escape the crowds. Situated along the coast from Brixham,...

0.57 miles away

Set at the Northfields Industrial Estate, in Brixham, Devon, we offer a spacious, light and clean...

0.59 miles away

Shoalstone Pool is a 53 metre sea water swimming Pool situated in a stunning position on Brixham...

0.66 miles away
Previous
Next
Free advice from travellers on
English Riviera hotels
for a great holiday on the
English Riviera