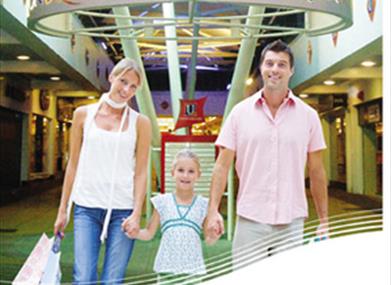 Opening Times
Union Square
(01/01/2012 - 31/12/2013)
* Opening Hours
Monday to Saturday:
09.00am to 5.30pm & Wilkinsons are open until 7pm.
Sunday Trading:
11.00am to 5.00pm.

Address/Location
Union Square Shopping Centre
Torquay
Devon
TQ1 3UT
Contact
Welcome to Union Square Shopping Centre, we are located in the principle town of Torquay in Torbay, in the heart of the English Riviera. Shopping is so easy at Union Square, it's all on one level and there is ample car parking with 450 spaces available from early morning until late evening.
The centre has a host of National and specialist local retailers for you to choose from.
Brand names such as F. Hinds, Peacocks, O2, Wilkinson's, Iceland Foods, JJB Sports, Specsavers and Game are some of our retailers, offering fresh produce, fashions, jewellery, sports clothing, and furniture. We even have our own Cafe offering locally made fresh produce with hot tea and coffee.
Union Square also features a offcial English Riviera Visitor Information Point where you can obtain maps, information and guides to assist you in your visit to the English Riviera.

What's Nearby
With 3.3million visitors every year, the English Riviera is South Devon's beautiful bay and one of...

0.1 miles away

CreativeTorbay.com is the hub for arts, events, and entertainment on the English Riviera.

0.12 miles away

18 Hole Jungle themed adventure golf course. Wind your way through the jungle using your golf skill...

0.33 miles away

we can be found at Play Cafe, Higher Union Street, Torre, Torquay, TQ1 4BX for Pottery Painting...

0.33 miles away
Previous
Next
Free advice from travellers on
English Riviera hotels
for a great holiday on the
English Riviera