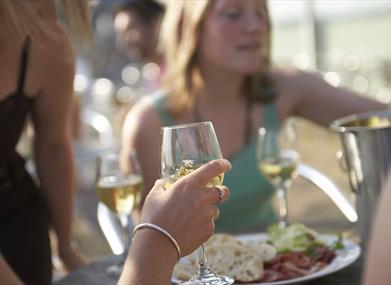 Opening Times
2017 Opening
(1 Jan 2017 - 31 Dec 2017)
Address/Location
28 Victoria Parade
The Harbourside
Torquay
Devon
TQ1 2BD
Contact
Welcome to Seamus O Donnells set on the Harbour side in Torquay. The Pub has a traditional feel and is family run with a good old fashioned atmosphere where everyone is our friend.

Whether you are just back from a fishing trip in the bay, taking a stroll around the Harbour or out with friends sharing a few drinks. Seamus O Donnells is the perfect place to while away a few hours.

Our friendly and efficient bar staff will make your visit to us a memorable one and will always take the time to have a chat with you and greet you with a smile.In the Summer the bar open's each morning at 10am serving our fantastic bar snack menu right the way until 4pm alongside excellent chilled beers and branded spirits with testimonials from our customers saying we have the best Guinness in the bay.

In the evening the bar springs to life with Entertainment 7 nights per week with Karaoke, Fun Quizzes, Irish Singer, 60's, 70's and 80's live entertainers to see you singing and dancing your way through to midnight.

Don't take our word for it, come and see us and enjoy the Craic!

What's Nearby
Living Coasts, Torquay's award-winning coastal zoo and aquarium, is home to a magnificent array of...

0.05 miles away

Torquay Harbour has close links with the leisure and tourism industry acting as a base for many...

0.06 miles away

Beacon Cove is a perfect haven away from the main beach of Torquay, close to Living Coasts, a part...

0.12 miles away

Torquay's Dinosaur World is an fun interactive indoor exhibition that brings dinosaurs and their...

0.14 miles away
Coming on holiday and want to save money on Car Parking order a Torbay Council weekly or 3 day car...

0.15 miles away

Visiting attractions on the English Riviera is now easier than ever with so many focusing on making...

0.15 miles away

Dartmouth Day Cruise - an exciting day adventure to the lovely historic Port of Dartmouth. Cruising...

0.15 miles away

A list of Cider Farms in and around the English Riviera.

0.15 miles away

Since early screen adaptations of her novels and plays,such as the 1931 work Black Coffee, there's...

0.15 miles away

Christie's other much-loved detective, the eccentric Belgian Hercule Poirot, has also become a...

0.15 miles away

Who is your favourite Miss Marple? Margaret Rutherford? Joan Hickson? Or more recently the talented...

0.15 miles away

List of Breweries in and around the English Riviera.

0.15 miles away

Vineyards in and around the English Riviera

0.15 miles away

Church of England Churches within the English Riviera
Service Times are available from the English...

0.15 miles away

Methodist & United Reformed Churches within the English Riviera
Service times are available from...

0.15 miles away

Pentecostal Churches within the English Riviera
Service times are available from the English...

0.15 miles away
Previous
Next
Free advice from travellers on
English Riviera hotels
for a great holiday on the
English Riviera