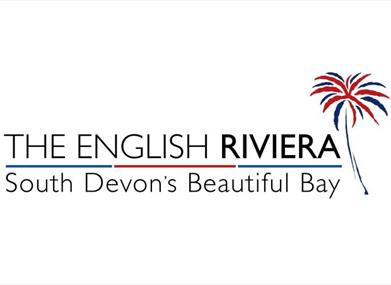 Address/Location
Shinners Bridge
Dartington
Totnes
Devon
TQ9 6TQ
Contact
NEW LOCATION: The glass gallery has recently relocated and can now be found downstairs from its original home, where our range of foods used to be located.

As the name suggests, the glass gallery is where you will find beautiful glass of all descriptions. From domestic glass, crystal and recycled glass, to collectable studio glass and novelty glass objects. The gallery also houses one of the largest collections of Dartington Crystal in the South West.

NEW! To complement the extensive ranges on offer we have introduced a new and very individual range of Ngwenya glass made from 100% recycled glass. Each piece is hand made by craftsman in Africa with glass collected from all over Swaziland, ensuring that each piece is truly unique and with a personality all of its own.

Our glass ranges are very popular as wedding gifts and our experienced team are always happy to provide help and advice on suitable gifts and collectable pieces.


What's Nearby
Take a fresh look at China Blue, there is so much to entertain and excite you, with something for...

1.3 miles away

The Dartmouth River Cruise is a relaxing cruise, as you wind your way along the river you cruise...

1.68 miles away

All through December you can join us for Nativity Plays from and recapture the true spirit of...

3.58 miles away

The South Devon Railway is a seven mile steam railway running between Buckfastleigh and Totnes...

3.66 miles away
Owned and run by local expert Alex Graeme, Unique Devon Tours organises fascinating and...

4.85 miles away

Enjoy a real taste of Devon in the Occombe Farm Cafe, discover wildlife on the nature trail, visit...

5.48 miles away


An organic farm on the edge of Marldon, South Devon. Includes a 2km easy-access nature trail,...

5.54 miles away

The Devon Wildlife Centre And Hospital...
...is a New centre of excellence for the care and...

5.65 miles away

With three thousand animals, five different habitats and acres of activities you're in for a great...

5.79 miles away

Welcome to The Palace Theatre... the true community theatre for Torbay, in the heart of Paignton.

6.18 miles away

The Torbay Saver Card offers local residents and tourists discounts in shops, restaurants,...

6.3 miles away

The Seashore Centre is a great base from which to explore Torbay's stunning marine environment and...

6.32 miles away


Don't Spoil Your Day Out by paying for Extras
Your whole Day Out can be spoilt by kids pestering...

6.36 miles away

Paignton and Dartmouth Steam Railway from Paignton is the holiday line with steam trains running...

6.48 miles away

OurGlass produce an innovative range of studio glass using traditional glassblowing methods. The...

6.49 miles away

Dartmoor Scenic Tours operates from the English Riviera. we pick you up from your hotel for a day...

6.52 miles away
Previous
Next
Free advice from travellers on
English Riviera hotels
for a great holiday on the
English Riviera