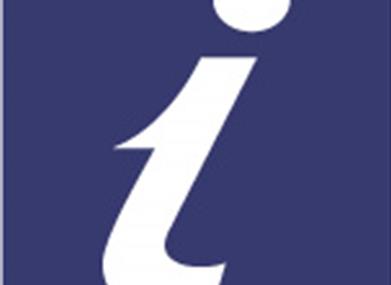 Opening Times
By Car
(1 Jan 2017 - 31 Dec 2017)
Address/Location
Contact
Getting to the English Riviera by car is both convenient and easy with access to the M5 motorway just 20 miles away.

The M5 merges seamlessly into the A38 and then the A380 which leads you directly to the English Riviera.

With Exeter and Plymouth both under an hour away, Bristol an hour and a half away and London just three hours drive, we are the ideal location for a short break at any time of year.

Route planners are available on both the AA and RAC websites, or give us a call at the English Riviera Visitor Information Centre – we are always happy to help.

What's Nearby
Torquay has been one of the UK's top holiday destinations since Victorian Times when the gentry...

0 miles away

Are you bringing a group to the English Riviera to experience all it has to offer? Or are you an...

0 miles away

The English Riviera has 22 miles of coastline, all of which can be discovered on the South West...

0 miles away

Wherever you go on the English Riviera, you'll find plaques that recognise some of the greatest...

0 miles away
A boat trip is the perfect way to experience the English Riviera from one of its best vantage...

0 miles away

Agatha Christie was born in Torquay in 1890 and the English Riviera celebrated her centenary in...

0.01 miles away

Churches of Various Denominations within the English Riviera
Service times are available from the...

0.03 miles away

Explore the English Riviera on the open-top bus sight seeing tour! It's the perfect way to relax...

0.06 miles away

Coming on holiday and want to save money on Car Parking order a Torbay Council weekly or 3 day car...

0.07 miles away

Visiting attractions on the English Riviera is now easier than ever with so many focusing on making...

0.07 miles away

Dartmouth Day Cruise - an exciting day adventure to the lovely historic Port of Dartmouth. Cruising...

0.07 miles away

A list of Cider Farms in and around the English Riviera.

0.07 miles away

Who is your favourite Miss Marple? Margaret Rutherford? Joan Hickson? Or more recently the talented...

0.07 miles away

Christie's other much-loved detective, the eccentric Belgian Hercule Poirot, has also become a...

0.07 miles away

Since early screen adaptations of her novels and plays,such as the 1931 work Black Coffee, there's...

0.07 miles away

Vineyards in and around the English Riviera

0.07 miles away
Previous
Next
Free advice from travellers on
English Riviera hotels
for a great holiday on the
English Riviera